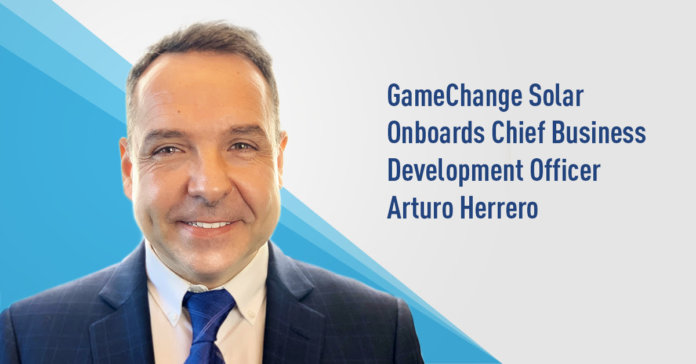 GameChange Solar has appointed Arturo Herrero its chief business development officer.
Previously, Herrero was managing director at Alterpower AG, chief strategy officer at Jinko Solar and chief marketing officer at Trina Solar. Thanks to his contributions, each company launched successful IPOs in 2006 and 2010, respectively, says GameChange. Prior to 2006, Herrero worked at BP Solar as global procurement manager.
"GameChange Solar is excited to welcome such a well-recognized professional in the solar industry with a proven track record in positioning two local companies into top international leaders," comments Andrew Worden, CEO of GameChange.
Herrero says, "It is an honor for me to work for a fast-growing company with such a great visionary founder and CEO. I am confident with my contribution, GameChange Solar will continue its international growth and reinforce its position as a top global leader."