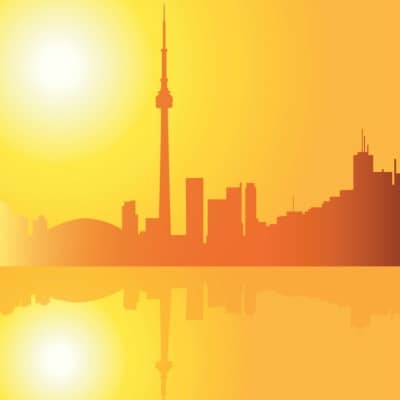 With more than 1.3 GW of installed capacity, Northland Power is a major player in the Canadian renewable energy marketplace. The developer builds owns and operates solar, wind and thermal projects in the Ontario, Quebec and Saskatchewan markets.
While clear policy has helped the company steadily grow since 1987, there are real concerns about the future of utility-scale solar energy in Northland Power's home market of Ontario.
That comes from the provincial government's being in the midst of revamping the way it procures renewable energy, such as solar and wind. The previous procurement mechanism, the landmark feed-in tariff (FIT) for large-scale projects, was canceled June 12 and replaced with a competitive procurement process.
While the details for the new program are largely unknown, the replacement for the FIT will likely include greater involvement from municipalities and First Nations, explains Kristopher Stevens, executive director at the Ontario Sustainable Energy Association (OSEA). Stevens anticipates that by early December, the government will provide more clarity about the new program. He also notes the window for utility-scale procurement could open by spring 2014.
The December timeframe also coincides with the release of Ontario's Long-Term Energy Plan (LTEP), which seeks to craft a plan that balances reliability and energy diversification with value to the province's rate base.
However, provincial politics are likely to impact any new program, because the ruling Liberal Party operates as a minority government – four seats short of a majority. Therefore, the party must count on the support of one of the opposition parties to pass major legislation. A failure to pass a major piece of legislation, such as a budget, would be equivalent to a non-confidence motion and would likely result in a general election that would not otherwise be due until 2015. Some have suggested that such a scenario is likely in spring 2014.
In the meantime, the pace of new solar development has slowed considerably, according to Graham Findlay, vice president of operations at Ottawa-based consultancy 3G Energy Corp. He says the only utility-scale solar projects happening in the province are holdovers from the first generation approved under the FIT.
For his part, OSEA's Stevens is calling for a 'medium-size FIT' that allows 10 MW solar projects – as well as 20 MW wind projects – to move forward until Ontario decides its energy future. The rationale, according to Stevens, allows manufacturers to remain active in the province, as opposed to shutting down operations and going elsewhere.
Stevens also theorizes that some sort of temporary FIT could act as a bridge for municipalities wanting to move some projects forward.
Toronto-based ArcStar Energy, which acquires, develops and manages distributed solar energy on landfills, mines and toxic industrial sites, awaits the new rules to move forward with eight 10 MW projects, confirms Paul Fitzgerald, managing partner.
The brownfield sites, explains Fitzgerald, typically have marginal land value and few, if any, competitive development uses. He says the long asset life of solar plants allows environmental remediation to take place efficiently while the brownfield site produces revenue.
'Therefore, many municipalities are anxious to move these projects forward.'
The future
While uncertainty clouds the future, Stevens and others see a big opportunity for renewable energy in the province.
It used to be that renewable energy interests would be satisfied to merely pick up the crumbs, explains Stevens. 'Where we should be looking is how to ensure that solar and other forms of renewable generation make up the shortfall caused by coal retirements and refurbishments to Ontario's aging nuclear fleet.
'The industry needs to forget about the crumbs,' Stevens says. 'We need to start acting like the big boys.'
He says renewable power has an opportunity to become a greater slice of Ontario's energy mix. For example, the fact that no new nuclear facilities will be built in Ontario equates to 22.5 terrawatt hours coming offline in 2018.
By comparison, Stevens says, solar in Ontario makes up about 0.7 terrawatt hours. 'It's a huge opportunity.'
Until then, solar developers, such as Northland Power, are withholding judgment until further details emerge.
'Because Ontario is literally our backyard, we would be willing to consider a smaller opportunity,' explains Mike Lord, Northland Power's general manager of renewable power development." We're committed to working with the government to advance the renewable energy industry in Ontario because we believe there is a real opportunity for the province to be a leader in driving renewable energy adoption, and for Ontarians to benefit from all the jobs and advantages that come along with it.'