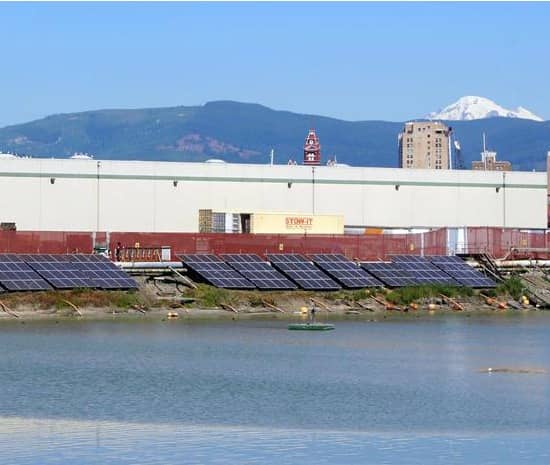 Bellingham, Wash.-based photovoltaic module manufacturer itek Energy has completed a 60 kW community solar project, located on the waterfront at the site of an old Georgia Pacific tissue plant.
The project is a collaboration of itek Energy and the Port of Bellingham, which owns the land. The project is collectively owned by itek Energy employees, who provided the installation labor. Ecotech Solar helped with the AC wiring, system commissioning and permitting.
Through the state's Renewable Energy Production incentive, itek Energy employees will receive a yearly dividend for the solar energy produced for the life of the installation.
The system features 236 itek Energy solar modules and eight Solectria inverters. Vancouver, Wash.-based Sunmodo supplied the ranking for the ground-mount array. It is estimated to produce between 60 kWh and 70 kWh per year. In addition to generating power, this system will be used for research and development to assist itek in improving solar PV module performance, durability and efficiency.
"During the design and installation process, we strove to utilize as many existing materials from the site as possible to not only reduce costs, but to give these materials a new life,' says Dana Hickenbottom, project lead for itek Energy. 'We repurposed the stainless steel aeration pipes and angle iron to build a mounting structure for the solar panels and inverters. We harvested countless nuts and bolts from the site, as well as reused existing AC wiring and cable trays.'