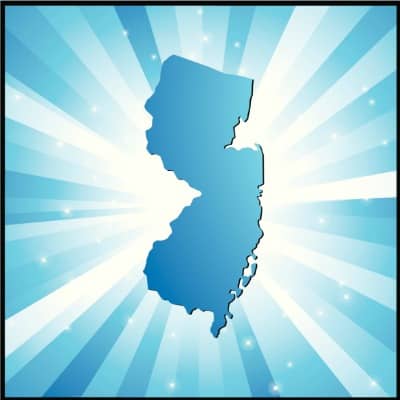 On May 29, the New Jersey Board of Public Utilities (BPU) officially signed off on Public Service Electric and Gas Co.'s (PSE&G) proposal to invest up to $446 million in new solar installations throughout the state.
The utility initially sought over $880 million, but the two parties eventually agreed on more than half of that in April. PSE&G will use the new funds to extend two of its solar financing initiatives: the Solar Loan and Solar 4 All programs.
PSE&G plans to lend customers about $200 million over three years to support 97.5 MW of new solar installations under the Solar Loan III program. In addition, the utility will spend $247 million over five years to build 42 MW of solar on brownfields and landfills, as well as 3 MW in pilot projects, under its Solar 4 All program.
According to the BPU, the current Solar 4 All program is in line with Gov. Chris Christie's Energy Master Plan and has already helped build a large amount of New Jersey's 33 MW of solar on underutilized land.
'Today's action continues to push New Jersey to the forefront of solar generation and development,' Bob Hanna, BPU president, said in a statement. 'The Christie administration's enduring commitment to the advancement of clean, renewable energy technologies, as noted in Governor Christie's Energy Master Plan, allows us to promote clean, safe and reliable in-state generation while promoting job growth and a cleaner environment.'
To help pay for the Solar 4 All extension, the average PSE&G customer will experience a $0.28 rise in his or her annual bill in the next year, with a maximum increase to $4.44 between Oct. 1, 2015, and Sept. 30, 2016. The BPU says rate impacts will lower in the years after.
Industry reactions
Both local and national solar stakeholders have praised the approval.
Jamie Hahn, co-founder and managing director of New Jersey-based commercial solar integrator Solis Partners, tells Solar Industry PSE&G's expanded loan program will help a state troubled by a volatile solar renewable energy credit (SREC) market.
"Without a mechanism to de-risk the investment and securitize the SREC revenue stream, there has been very little direct investment in the commercial marketplace outside of larger projects financed through third-party-owned [power purchase agreements]," Hahn explains." With the recent approval of the PSE&G Solar Loan III program, it should help facilitate financing, as it enables investors to lock in a 10-year SREC contract price and collateralize the loan."
Hahn says the utility initiative, as well as similar finance programs, will undoubtedly spur new solar project development in New Jersey over the next few years.Â
The Solar Energy Industries Association (SEIA) agrees. Katie Bolcar Rever, the organization's director for Mid-Atlantic states, said in a statement that the long-term financing will, indeed, aid the ailing SREC market.
"Secondly, by allowing PSE&G to invest directly in solar projects on brownfields and landfills, the BPU is placing a high priority on solar development on these lands," she added." However, we should keep in mind that utility-direct investment is just one way in which regulators and policymakers can direct solar development in New Jersey."
Bolcar Rever noted that SEIA has"a great deal of confidence in the future of the New Jersey solar industry," and that the BPU decision"simply adds to that confidence."
PSE&G did not respond to requests for comment.