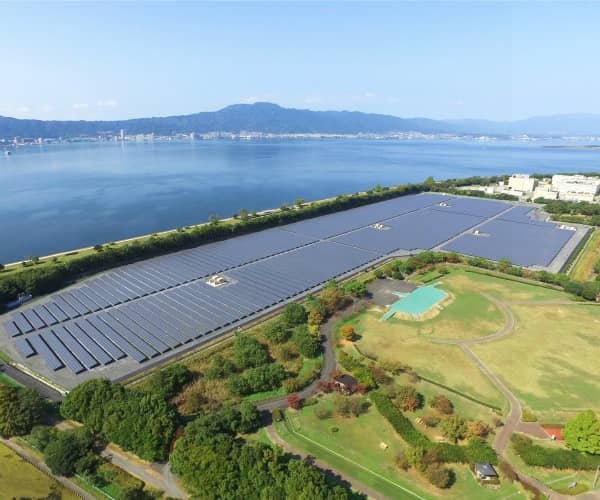 Kyocera TCL Solar LLC has completed an 8.5 MW solar photovoltaic plant in Shiga Prefecture, Japan.
The project, located on Yabasekihanto Island in Lake Biwa, is expected to generate approximately 9.3 GWh of electricity per year. The ground-mount array consists of approximately 33,000 Kyocera 255 W modules. Construction started in October 2014.
The project includes emergency power supply equipment consisting of a 4 kWh Kyocera solar power generating system with a 16.2 kW storage battery. The facility also features solar streetlights powered by 95 W Kyocera modules.
A nearby observation deck enables visitors to view the array from an elevated vantage point.
Kyocera TCL Solar is a joint venture of Kyocera Corp. and Century Tokyo Leasing Corp.