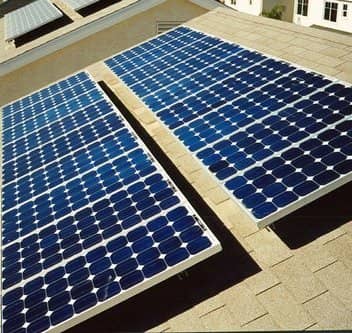 The Los Angeles Department of Water and Power (LADWP) has received approval from the Board of Water and Power Commissioners to relaunch its solar incentive program, with several modifications. The LADWP says it will resume accepting applications for solar incentives starting Sept. 1 at 10:00 a.m PDT.
The new plan incorporates input received from the public and the solar sector at a series of workshops held following the introduction of the proposal last month, the LADWP says.
The program has been closed since April 9, when it was abruptly halted. According to the LADWP's announcement, the April closure was intended to allow the utility to 'catch up with a backlog of applications and solar inspections, increase customer education to address safety concerns, gain input on improving the program and identify alternative financing options.'
To help address the backlog problems, the revamped program will utilize an online automated application tool called PowerClerk, which is designed to streamline the process and increase transparency.
However, although program funding was expanded to $60 million, as planned, incentive levels have been reduced – generating immediate outcry among local solar firms.
The payment changes (viewable in detail on page 7 of this document) reduce by 30% the rate for homeowners who purchase solar installations and reduce by 40% for those who lease their systems, according to a joint statement from several solar installation firms and global PV product manufacturers.
These reductions 'all but eliminate the economic benefits of solar for most homeowners' and 'stifle' this critical local solar market for the U.S., stated Sungevity, Suntech, SolarCity, Verengo Solar, SunRun and Yingli Solar.
The solar payback period for LADWP customers will now reach as long as 14 years under the new system – more than 40% longer than elsewhere in the state, per the companies' calculations. Solar lease holders – who constitute the majority of rooftop PV growth in Los Angeles – and the companies that serve them are expected to feel particularly severe economic pain.
The LADWP maintains that its new PV incentive rates are 'consistent with the California Solar Initiative, which is better aligned with existing solar markets and achieves a reasonable payback period for customers.'
Payment levels for both residential and commercial installation will proceed along a 10-step scale. Each payment reduction is triggered by a specified megawatt trigger, and levels will vary according to whether the LADWP owns the renewable energy credits associated with the system.
For some area solar firms, it seems that the damage is already done.
'We have already pulled out of the LADWP market because of the moratorium, and with the new plan, it makes no sense to go back in,' said Ken Button, president of Los Angeles-area PV installer Verengo Solar, in a statement.
Meanwhile, much of the first wave of backlash over the program's shutdown centered on the LADWP's requirement that all PV systems be personally inspected by utility personnel before activation in order to preserve incentive eligibility. Local solar installers claimed that this rule was causing unacceptable delays and hurting their business.
The new incentive program guidelines retain this controversial inspection requirement, and submittal of a formal 'Solar Inspection Agreement' is now mandatory with all applications, according to documents posted by the LADWP.
'Your project will go through at least two inspections: The first inspection will be conducted by the Los Angeles Department of Building and Safety, and the second will be performed by the LADWP Solar Inspector,' the agreement states. 'Operation of the solar power system is not to occur until passing of the LADWP Solar Inspection.'
Temporary activation for testing purposes is permitted, but any incentive applications showing more than 10 cumulative hours of system usage will be counted as 'deficient,' the utility says.
Overall, for many solar professionals, this relaunched program is not cause for celebration, but instead, only the latest in a series of frustrations with the LADWP's solar initiatives.
'Los Angeles should be a leader in residential solar, and even at current program levels, the city is far behind most every other comparable city,' stated Ethan Sprague, director of government affairs at SunRun.
Photo: Building America house at Village Green community near Los Angeles. Credit: U.S. Department of Energy's National Renewable Energy Laboratory.