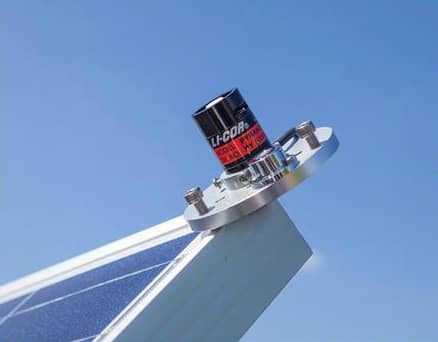 Nebraska-based LI-COR is offering its LI-200R pyranometer for solar power resource assessment and weather station applications.
The LI-200R pyranometer measures total solar radiation with an unfiltered silicon photodiode from angles to 82 degrees. Designed for long-term outdoor deployment, the crown of the sensor rapidly sheds water to reduce pooling. It also physically blocks light that is outside the hemisphere of sensitivity, providing an improved cosine response.
The sensor is removable from the base and cable assembly for simpler maintenance and replacement. The unit accommodates cables of many lengths and terminal options to suit different site requirements.
The LI-200R is compatible with data loggers that read volts, millivolts or microamps.