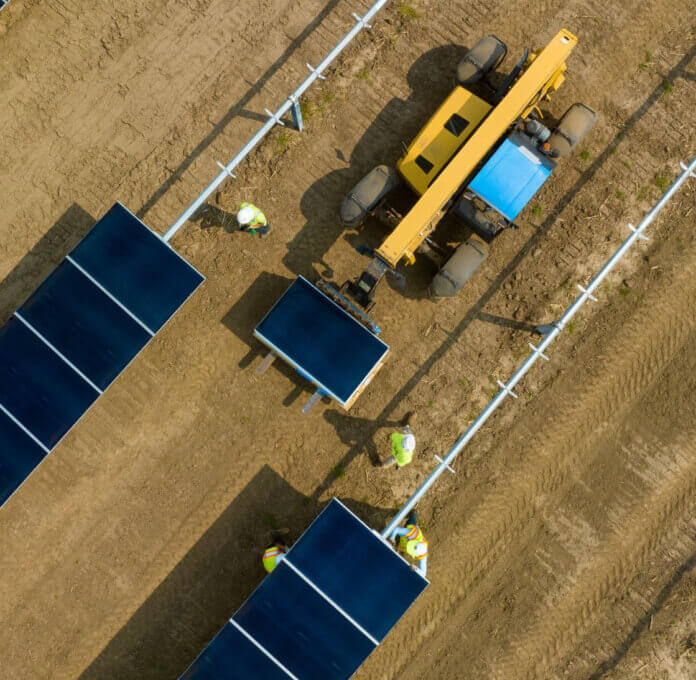 Lightsource bp, a utility-scale solar developer and manager, has closed on a $460 million multi-project financing package to support the construction and operation of a 368 MW portfolio comprising two utility-scale solar projects in the United States.
Power purchase agreements with prominent renewable energy buyers were key to achieving this milestone, the company says.
Two projects, both scheduled to come online in 2024, are included in the portfolio: Honeysuckle Solar in St. Joseph County, Ind. (188 MW), with a long-term power purchase agreement with AEP Energy Partners (AEPEP), and Prairie Ronde Solar in St. Landry Parish, La. (180 MW), with a long-term power purchase agreement with McDonald's Corp.
"Both the Honeysuckle and Prairie Ronde solar projects provide exciting examples of the Inflation Reduction Act's benefits in real action," says Kevin Smith, CEO of the Americas, Lightsource bp. "With the right policies, we can boost made-in-America products, create jobs and reduce our nation's foreign dependence."
Nearly 800,000 solar panels manufactured by Arizona based First Solar will be installed across both projects, along with smart solar trackers from New Mexico based Array Technologies.
Construction of both solar farms is under way, creating a combined 450 jobs, with a focus on recruiting from the local labor pools. South Bend, Ind.-based Inovateus Solar LLC is the EPC contractor for Honeysuckle Solar. Florida-based LPL Solar is the EPC contractor for Prairie Ronde.
Over the last four years, the Lightsource bp team has raised over $3.7 billion in financing for projects in 11 states across the U.S. with a growing list of financing partners.