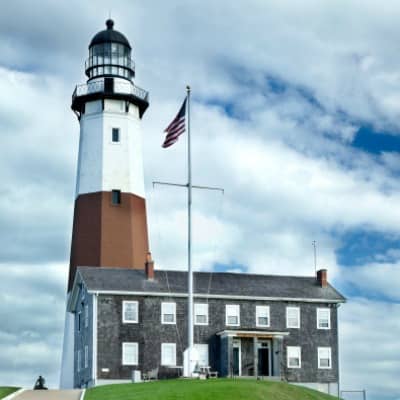 New York's Long Island Power Authority (LIPA) plans to enable 100 MW of new solar capacity through its Clean Solar Initiative-II (CSI-II) program. The feed-in tariff (FIT) comes on the heels of the non-profit municipal electric provider's first solar initiative, which called for 50 MW of solar projects and is nearly fully subscribed.
Unlike the original program, CSI-II applications will not be on a first-come, first-serve basis. LIPA will examine eligible proposals on technical grounds and the bid price for offered electricity. In order to meet CSI-II requirements, a PV installation must be larger than 100 kW and no larger than 2 MW while interconnecting at a distribution voltage of no higher than 13.2 kV.
When CSI-II passes a period of public comment as per state regulations and if it is subsequently approved by LIPA's board of trustees, the FIT application submittal process would commence at 8:00 a.m. Sept. 30 and would end at 5:00 p.m. Jan. 31, 2014.
Michael Deering, LIPA's vice president for environmental affairs, tells Solar Industry that lessons learned from the original CSI program informed the structure of the second.
'With CSI-I, we were overwhelmed, frankly,' Deering said. 'As soon as it opened up at eight o-clock in the morning, we were swamped with online applications.'
Another reason to avoid the ticket-window approach is that some larger proposals with more challenging interconnect requirements ended up behind smaller, easier ones in the queue. Deering says he wants to make sure LIPA is able to give proposals all of the technical assistance they require to be successful in an efficient manner.
The first CSI program was organized by installation size into three tranches – essentially of small, medium and large-scale capacity. About a quarter of the smallest tranche – 5 MW of PV capacity for systems larger than 50 kW up to and including 150 kW – is still available, although Deering says he expects it to be filled before CSI-II comes online. The CSI-II program dispenses with carve-outs.
An interesting aspect of CSI-II is that those signed projects located on Long Island's South Fork east of LIPA's Southampton substation will receive a premium of $0.07 per kWh over the agreed rate. The premiums will go into effect if a total of at least 40 MW of projects are signed in the area. The policy reflects both the growing electricity demand and LIPA's desire to minimize the capital costs required to meet it.
'Load growth, particularly at peak times, is a serious issue on the South Fork,' Deering says, observing that the Hamptons are one of New York's most desirable summer holiday destinations. 'The added value of solar is that we can defer transmission and distribution costs.'
Deering says the goal of CSI-II is to promote solar power and grow the solar sector on Long Island while providing for load growth in an efficient way.
LIPA says CSI-II will be one of three clean energy projects to be released before the end of the year. A second is to be another FIT to allow for wind, fuel cells and other renewable resources to fill an additional 20 MW block of renewable energy. For the third, LIPA is preparing a request for proposals for up to 280 MW of renewable energy.