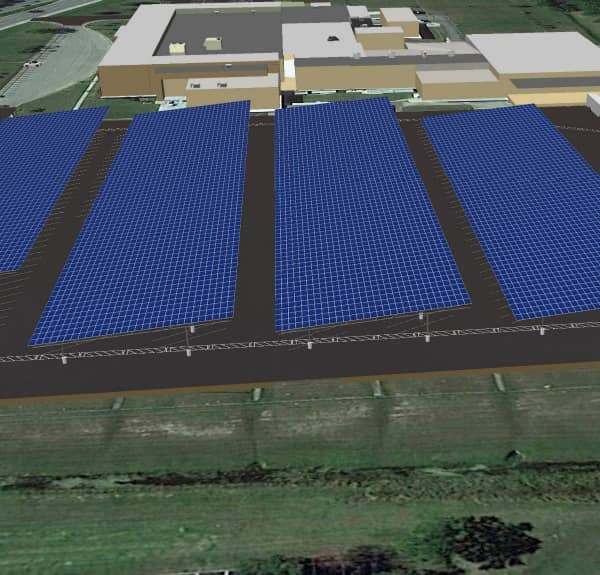 Lockheed Martin has contracted Advanced Roofing and Advanced Green Technologies to design and build a 2.25 MW solar carport at the company's Mission Systems and Training facility in Clearwater, Fla.
The solar carport will cover 151,400 square-feet of the facility's parking lot with 7,260 Hanwha SolarOne S-series solar modules to provide shade for 534 cars. At completion, the project is expected to cut electricity purchases for the facility by up to 60%, according to Lockheed Martin's estimates.
In addition to design, procurement and construction of the solar carport, Advanced Roofing's contract includes resurfacing the entire 6.65-acre asphalt parking lot at the facility.
Construction of the project has begun, with completion set for this summer. When complete, the project is expected to be the largest private, non-utility-owned solar array in Florida and is anticipated to produce 3.33 GWh of electricity per year.