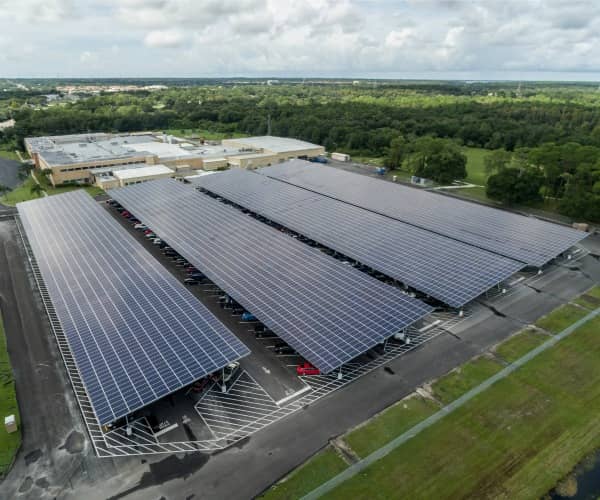 Lockheed Martin has powered up its 151,400-square-foot solar array covering the parking lot at its facility near Clearwater, Fla.
Advanced Green Technologies (AGT) broke ground on the solar carport project in March. The installation incorporates 7,260 Hanwha SolarOne S-series solar modules and SunGrow inverters. The carports provide shading for over 500 cars and also feature under-canopy LED lighting systems.
The solar project is expected to generate 3.33 GWh of electricity per year.
'This plant is indicative of Lockheed Martin's drive to be energy-efficient and a responsible corporate citizen,' says Leo Mackay, Lockheed Martin's vice president of sustainability. 'It is a building block in our larger effort to align our company with the demands of this century – global security, advanced infrastructure and renewable energy.'
More information about the project can be found here.