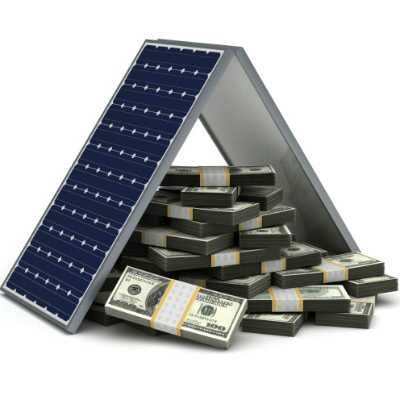 According to Andrew Redinger, managing director and head of KeyBanc Capital Markets' utilities, power and renewables group, market pressures caused by the packaging of energy assets into specialized C-corporations called 'yieldcos' are likely to produce an increase in merger and acquisition (M&A) activity for these assets in 2014.
Internal Revenue Service rules prevent renewable energy assets from enjoying the same tax advantages status of real estate investment trusts (REIT) and master limited partnerships (MLPs). Until rules change, Redinger advocates yieldcos – holding companies for energy assets – as financial vehicles for accessing low-cost equity capital.
'An asset with 20-year PPA with an investment-grade take-off that is non-cyclical in nature is an attractive asset class,' Redinger says, adding that it's more attractive than many real estate assets eligible for REIT and MLP status.
According to Redinger, the yieldco concept has enabled traditional and renewable energy developers to package power assets into C-corps that can avoid paying taxes for a period of time and access attractively priced equity capital. He cites NRG's packaging of its natural gas, wind and solar energy assets into a yieldco with shares that could be publicly traded as having a transformational effect on the way private equity views renewable energy.
'Yieldcos have arrived,' Redinger says. 'I call 2013 the year of the yieldco.'
NRG's yieldco, NRG Yield, made its initial offering of common stock in July at a price of $22 per share and has risen consistently since then, trading at over $38 per share at one point on Dec. 5. NRG Yield says its 1.32 GW portfolio includes three natural gas or multi-fuel facilities, eight utility-scale solar and wind generation facilities, and two portfolios of distributed solar facilities. According to NRG Energy, its wholly owned subsidiary contributed $83 million to its $1 billion revenues in the third quarter.
The success of the concept, Redinger maintains, will drive an M&A trend for yieldcos next year as some investors seek exits and others endeavor to build up or otherwise tailor their renewable energy assets.
For example, some developers will want to build yieldcos for their renewable energy assets, others will try to sell their smaller assets to existing yieldcos, and still others will decide it's time to get out and sell their assets to others.
'Assets are going to change hands,' Redinger says. 'I'm looking at 2014 to be the year of M&A.'