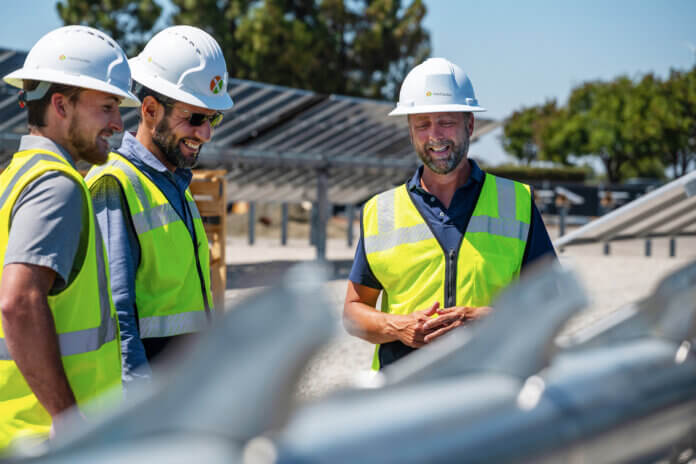 Leeward Renewable Energy (LRE), a renewable energy developer and independent power producer, and Nextracker, a specialist in utility-scale solar tracker and software optimization technology, have signed a volume commitment agreement to deliver 3 GW of Nextracker's NX Horizon smart solar tracking system to LRE solar projects under development and construction through 2027.
This is the second VCA agreement between LRE and Nextracker, further extending their strategic partnership.
In conjunction with the agreement, Nextracker will provide its solar tracker and software technology to LRE solar power projects located in strategic areas across the United States. Paired, Nextracker's TrueCapture and NX Navigator software technologies maximize solar energy production and offer reliability features that help protect solar panels and mitigate the adverse effects of extreme weather, such as snow, hail, and high winds.
Says Jason Allen, LRE CEO: "Nextracker is a domestic supplier with a strong track record of delivering systems on time, and our agreement allows LRE to significantly de-risk our supply chain and uphold our commitment to providing our customers with reliable energy to meet their needs and sustainability goals."
This alliance emphasizes a shared pledge by both companies to increase domestic job creation and U.S.-made manufacturing of renewable energy projects. Much of the steel and electronics used in the supply of Nextracker's systems is manufactured in factories the company has commissioned over the past two years, creating several hundred jobs. Nextracker will supply LRE finished steel product from its recently opened domestic steel manufacturing locations in Pennsylvania, Tennessee and Texas as part of this agreement.