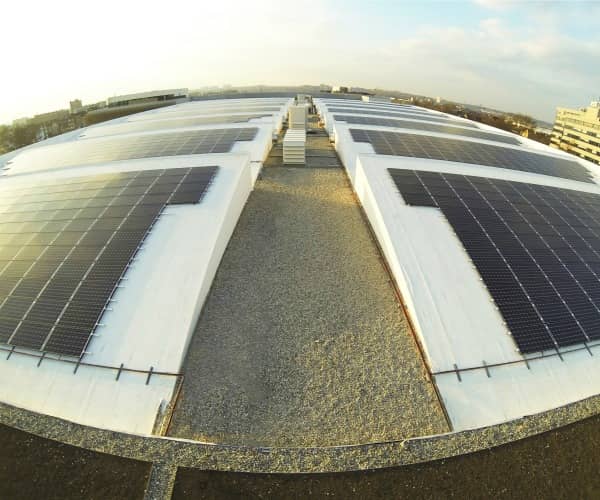 Martifer Solar has completed the construction and connection of a 738 kW rooftop photovoltaic power system for developer Orka NV in Evere, Belgium.
Martifer Solar was responsible for the engineering, procurement and construction services for the project. The building itself was developed and built by CBRE Global Investors, and it was leased to the Decathlon store chain on a long-term basis.
The PV plant features 2,735 monocrystalline solar panels installed on fixed structures. The system is expected to produce approximately 632 MWh of electricity per year.
"This project was more complex and had a longer development lead time due to the close integration with the construction of the building itself,' says Jan Heyse, managing director of Orka. 'We have enjoyed working with Martifer Solar to realize this project to the satisfaction of all stakeholders.'