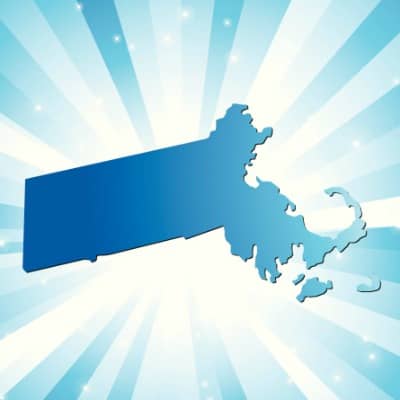 Massachusetts has released a revised set of policy recommendations aimed to stabilize and grow the solar renewable energy certificate (SREC) program.
On Jan. 3, the Massachusetts Department of Energy Resources (DOER) filed revisions to the solar carve-out portion of its renewable portfolio standard (RPS). The DOER's proposal would establish the second phase of a SREC program and lay out a roadmap to attain 1,600 MW of installed solar capacity by 2020.
In SREC states, such as Massachusetts, the RPS requires electricity suppliers to secure a portion of their electricity from solar generators. A program provides a means for SRECs to be created for every megawatt-hour of solar electricity generated. The SREC is sold separately from the electricity and represents the 'solar' aspect of the electricity that was produced. The value of a SREC is determined by the market, subject to supply-and-demand constraints.
According to the DOER, the recommendations are intended to do the following:
Provide economic support and market conditions to maintain and expand PV installations in Massachusetts;
Control ratepayer costs;
Maintain growth across installation sectors and manage growth to reach 1,600 MW by 2020;
Maintain a competitive market of diverse PV developers, without undue burdens of entry;
Address financing barriers limiting residential and nonprofit direct ownership, without compromising a third-party ownership model; and
Minimize regulatory complexity and maintain flexibilities to respond to changing conditions.
Mark Sylvia, DOER commissioner, says the recommendations were designed to build upon the popularity of the first SREC program while being careful to manage the growth.
'We wanted to ensure that there are a diversity of (solar) projects being installed,' Sylvia says. 'We want to continue to see ground-mounted projects on landfills and brownfields being installed, but we also want to see more residential development and rooftop solar.'
So as not to repeat past missteps, Sylvia says the agency's proposal more carefully manages the growth of solar development in the state. For example, in 2007, Gov. Deval Patrick, D-Mass., set a goal of 250 MW of solar installed capacity by 2017. However, by May 2013, the state had already met that 2017 threshold.
This time around, DOER anticipates the annual installation of 140 MW to 200 MW of solar if the state is to meet the 1,600 MW goal.
'We wanted a strong mechanism for the further development of solar PV in Massachusetts,' Sylvia says. 'We think we've come up with a good model moving forward.'
Among the more meaningful changes from the first SREC program is the elimination of 'forward minting' of residential projects – a process where SRECs would be produced before they were generated by the solar facility.
To support the residential direct ownership market, the DOER will allocate $30 million of alternative compliance payments to develop – with stakeholder input – a financing support program for residential solar that would require $20 million to $50 million in loans annually at the start of the program and $300 million to $500 million cumulatively by 2020 – a significant opportunity for the banking/financing industry.
According to the DOER, the program will be reviewed in 2016 to protect developers and ratepayers.
Rob Dewees, a partner at law firm Nixon Peabody's energy and environment practice, explains the agency's recommendations are designed to protect Massachusetts from the kind of market volatility experienced in New Jersey and Pennsylvania.
Massachusetts SREC prices have experienced volatility. According to SRECTrade, a San Francisco-based broker, state SREC prices on the spot market reached $570 in May 2011. By December 2013, however, SRECs had tumbled to $235.
'The basic assumptions behind the revamped program are that with declining solar construction costs, projected increases over the next few years in wholesale power costs and the continuation of net metering, the importance of SREC revenue for developers should decline from what it has been,' Dewees says. Going forward, because SREC II prices are estimated to be about 30% to 50% below SREC I prices, the pace of development will slow, but the amount of growth will be controlled.'
Dewees expects the program tweaks to be a tonic for the long-term viability of solar in the state.
'Unlike some other states, Massachusetts has addressed its rapid growth,' Dewees says. 'The proposed changes should keep a strong and healthy market. It's a process that is easily understood once the rules of the road are understood.'
DOER's official recommendations are due Jan. 17, with final regulations expected to be filed by the end of March.
The agency's draft recommendations can be found here.