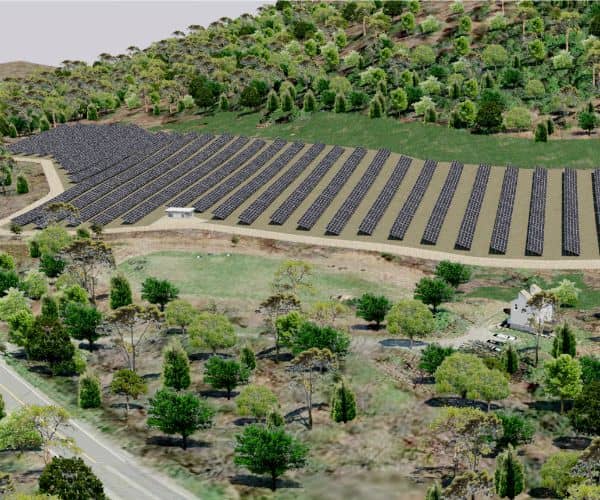 On the retail energy side of the business, community solar companies compete on rates and programs. Nexamp is no exception, and the company's Solarize My Bill program in Massachusetts has staked out a competitive 15% discount on the net-metering credit value associated with the bill.
'What we always tell customers is, we're selling you dollar credits for $0.85, right on your utility bill,' says John Murphy, director of corporate development at Nexamp.
This is all well and good; it's a competitive business. But, what enables Nexamp and the other community solar firms competing in the commonwealth, such as Clean Energy Collective with its SolarPerks program, are the underlying rules and policies. According to Murphy, Massachusetts has successfully implemented an environment that allows community solar companies to compete using a number of business models.
Although the Massachusetts solar renewable energy certificate (SREC) program – commonly referred to as SREC II – receives much credit for creating a stable solar development environment, it is the state's virtual net-metering policy that makes community solar marketing effective, as it permits the transfer of monetary credit from the off-taker to third parties.
New York recently changed its virtual net-metering rules to allow the multiple third-party off-takers required for any community solar program. However, some see Albany, N.Y.'s approach as too restrictive in the name of promoting solar growth in low-income areas. Others see the state's plan to move to a system of volumetric credits based on kilowatt-hours as too cumbersome.
One of the benefits of a straight monetary value approach to community solar companies is that they are able to cast a wide net into a large pool of potential customers based directly on the bill – here's $1 in solar credits for $0.85.
Massachusetts' virtual net-metering construct also makes it possible to overlook the creditworthiness of the community solar subscriber. For example, Nexamp tells prospective customers that no long-term contracts are needed, and a credit check is not a prerequisite for signing up.
'Frankly, that's something we had to sell our financing partners on,' Murphy says. 'It is only possible through this virtual net-metering approach.'
Massachusetts enables community solar project developers to decouple the credit risk of the host off-taker from the credit risk of the third-party subscriber. Because the owner of the project is allowed to transfer the credits to other parties, only the host off-taker's credit comes into play from the financier's perspective. As Murphy explains it, the virtual net-metering construct enables the presumably creditworthy owner to use its sales abilities to subscribe and maintain a requisite number of third-party off-takers to keep the project profitable.
'The flexibility of the Massachusetts model is really critical to both the development and the successful finance of these community solar projects,' he says. 'The fact that it has been so successful and that so many people, whether it's municipalities, universities, schools, small businesses, large businesses and residential customers, are now benefiting from virtual net-metering, it's clear that the program that was instituted is a powerful catalyzing force for solar development.'