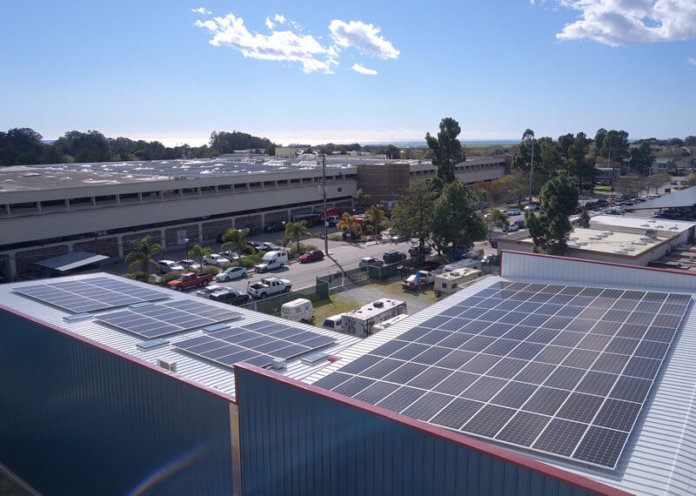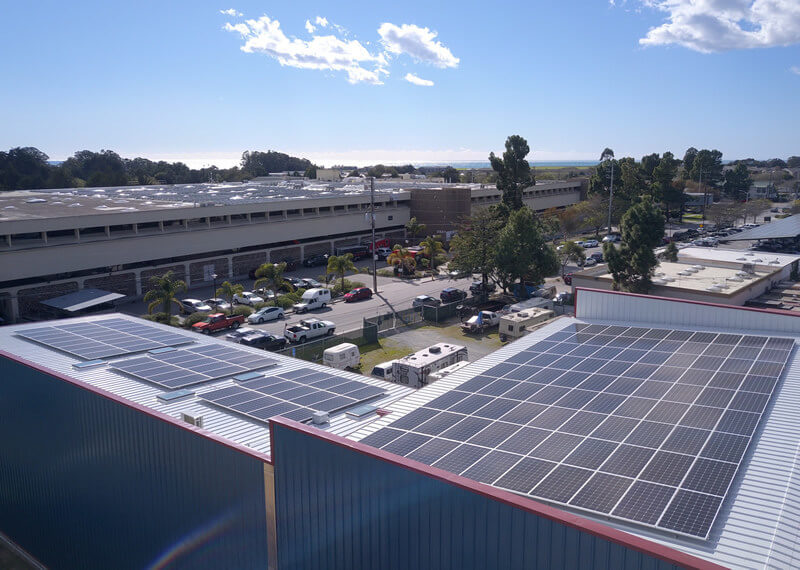 Sandbar Solar, a Northern California solar developer and contractor, has unveiled a microgrid to power its newly constructed corporate headquarters in Santa Cruz.
The islanded, offgrid electricity system, which was modeled using HOMER Pro, is designed to serve the solar installer's complete electricity needs, providing power to an 11,500-square-foot warehouse and office.
The microgrid consists of a 59 kW rooftop PV system, three Avalon flow batteries that can supply 30 kW of constant power over a three-hour period, a 60 kW natural gas generator and microgrid control software developed by Ageto Energy.
Using HOMER Pro modeling, Ageto Energy was able to determine the optimal generator size and produce reports to demonstrate to city officials during the design phase that the generator would only need to run 200-300 hours per year, specifically during prolonged periods of cloudy winter weather. HOMER says the City of Santa Cruz had concerns about resiliency and safety and did not want the generator to be the primary power source for the facility. However, the modeling assured project owners that the combination of PV and batteries could produce enough power for the building most of the time.
Although there is a PG&E utility pole across the street from the building, Scott Laskey, Sandbar Solar's owner, wanted to explore cheaper options.
"I decided to calculate what it would cost," says Laskey. "It turned out that over a 20-year period, the microgrid was about the same as utility power. But my utility estimate didn't include the $75,000 interconnection study or the carrying costs for every month that I was waiting to get connected to the grid."
Finally, he recommended to the his staff, "Let's plan to build an islanded microgrid so we don't have to depend on PG&E."
Since November 2018, Sandbar's facility has been up and running totally independent of the grid, with minimal use of the generators. The company is working closely with the City of Santa Cruz to provide data on how the microgrid is working and help define guidelines for new microgrid developers.