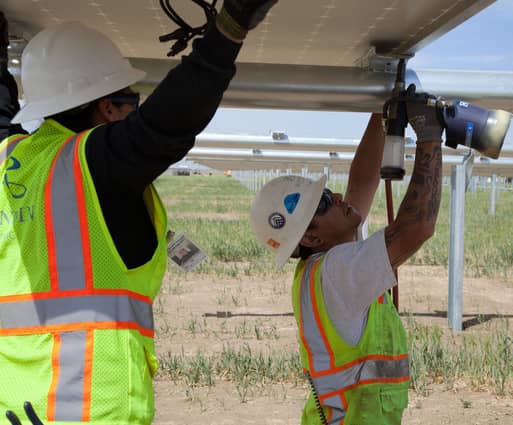 MidAmerican Solar says 'major construction' activities have begun on its massive 579 MW Antelope Valley solar power initiative in Southern California. The program consists of two projects designed by SunPower that are co-located on 3,230 acres in Kern and Los Angeles counties.
'The start of construction on the Antelope Valley Solar Projects underscores that solar is a reliable, cost-competitive energy source,' says SunPower's Howard Wenger.
SunPower recently sold its ownership stake in Antelope Valley to MidAmerican but is staying on board as the engineering, procurement and construction contractor. The company will also provide operations and maintenance services for the plants via a multi-year services agreement.
Antelope Valley is currently the world's largest solar power development under construction and will, when complete, provide enough energy to power approximately 400,000 average California homes. SunPower's proprietary Oasis solar platform is the central technology, using high-efficiency SunPower solar panels mounted on SunPower T0 Trackers.
Southern California Edison will be the utility off-taker, under two long-term power purchase agreements. Construction on the projects is expected to be complete by year-end 2015.
Photo courtesy of SunPower