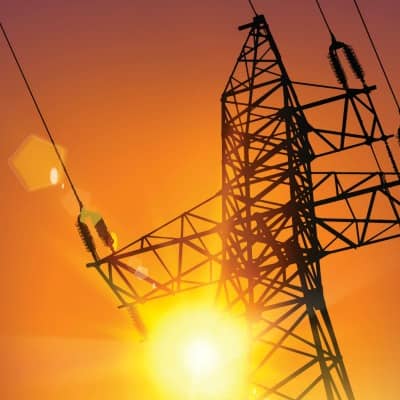 The CapX2020 utilities have energized a 90-mile, 345 kV transmission line in Wisconsin and Minnesota to provide reliable and affordable electric service to the region, as well as expand access to renewable energy.
The newly completed transmission line segments – energized Sept. 15 between Holmen, Wis., and Pine Island, Minn. – include 50 miles of new transmission line in Wisconsin, 40 miles in Minnesota and two new substations.
The entire CapX2020 Hampton-Rochester-La Crosse project – which also includes two 161 kV lines that feed Rochester and a 40-mile, 345 kV segment between Hampton and Pine Island – is expected to be complete in 2016.
The CapX2020 Hampton-Rochester-Lacrosse project is jointly owned by Xcel Energy, Southern Minnesota Municipal Power Agency, Dairyland Power Cooperative, Rochester Public Utilities and WPPI Energy. When complete, the $500 million project will have provided 150 miles of new transmission lines and three new substations, as well as modifications to three existing substations.
CapX2020 is a joint initiative of 11 transmission-owning utilities in Minnesota, North Dakota, South Dakota and Wisconsin formed to upgrade and expand the electric transmission grid. The projects, which include four 345 kV transmission lines and a 230 kV line, are expected to cost roughly $2 billion and cover a distance of nearly 800 miles. It is the largest development of new transmission in the upper Midwest in 40 years.