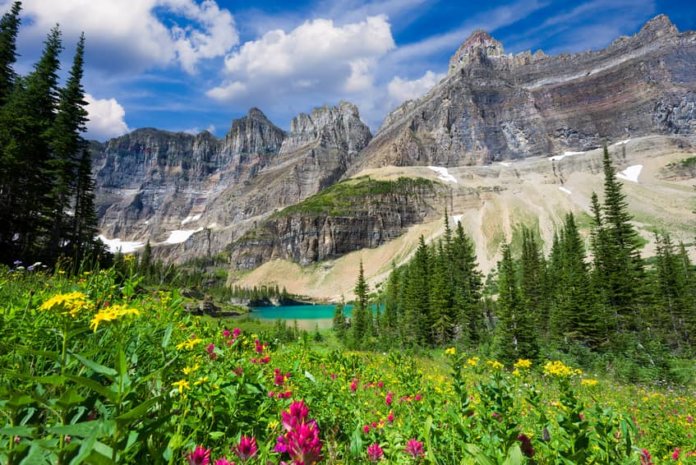 Gov. Steve Bullock, D-Mont., has announced a new blueprint for Montana's energy future. It calls for a "balanced and responsible energy future in Montana" incorporating various technologies and includes a goal for the state to double its current solar development by 2025.
"Despite its nickname, the Big Sky State is not often thought of as a solar resource fit for development; however, that is changing fast," says the blueprint. "Falling cost and improvements in solar technology have made Montana a favorable location."
The document also notes that although some smaller solar projects have been built in Montana, there have been no utility-scale solar installations developed to date. Montana ranks 39th in the U.S. in total installed solar capacity, with 4.5 MW, according to the Solar Energy Industries Association.
A press release from the governor's office says Bullock met with wind energy developers, energy efficiency advocates, small businesses, coal workers and solar installers regarding the plan.
"Done right, we can drive economic growth and create and maintain good-paying jobs across Montana," comments Bullock. "We can improve our traditional base of energy generation while sparking a new generation of clean technology business, moving us toward more renewable energy, and encouraging innovation, savings, and energy efficiency for homes and for businesses."
According to the release, the blueprint includes the following solar-related actions:
Support and protect Montana's renewable portfolio standard and continue to defend against attacks from the legislature on this job-creating law;
Work with Tribes, utilities, co-ops, and the U.S. Department of Energy to facilitate solar development in Indian Country;
Find creative ways to work with the private sector to finance projects by putting private capital to work at a smaller scale, to support smaller-scale solar developments and finance public solar projects; and
Direct the Departments of Natural Resources and Conservation, Environmental Quality, and Transportation to engage in a comprehensive review of their land ownerships to identify specific candidate properties within their ownerships for possible solar development by private industry.
The blueprint also includes plans for wind power, energy efficiency and coal. The full document is available here.