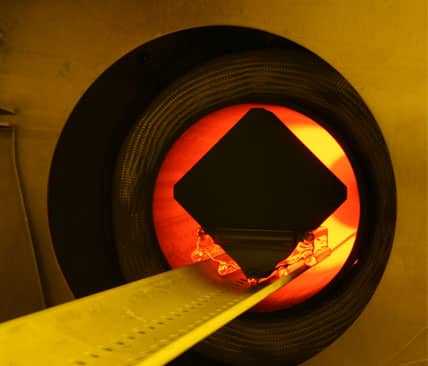 Natcore Technology Inc.'s research and development (R&D) center in Rochester, N.Y., has developed a new solar cell structure that it says will simplify the production process, lower costs and speed the path toward ultra high-efficiency cells.
Natcore's new cell is an advancement of the silicon heterojunction (SHJ) cell structure that other researchers have used to achieve world-record silicon solar cell efficiencies. The new cell structure also has the potential to completely eliminate silver from mass-manufactured silicon solar cells.
Natcore says that due to the success of its R&D efforts, it will now begin soliciting license agreements for its SHJ technology. Parallel to its commercialization efforts, the company says it will continue to refine and improve its SHJ cells, including a second-generation structure that will not use silver.
The new SHJ cell is an all-back-contact structure using thin amorphous silicon layers in combination with a standard crystalline silicon solar wafer. The cell could support a packaging approach in which a flex circuit is directly bonded to multiple small contact pads by high-speed laser fusion.
Natcore says the approach eliminates front surface contacts, which are costly and block some incoming light. Also, the cell-to-module packaging can be accomplished with low-cost, alignment-tolerant bonding.
'All of our tests to date demonstrate that we're on the optimum path toward very high efficiencies with manufacturing solutions that are low cost and do not require complex process equipment,' says David Levy, Natcore's director of research and technology.