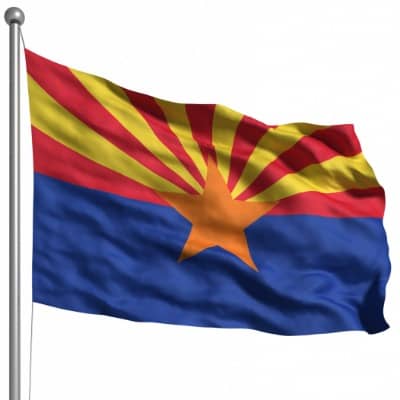 Last week, the Arizona Corporation Commission (ACC) approved an Arizona Public Service Co. (APS) request for a charge on future rooftop solar panel installations connected to the grid under the state's net energy metering (NEM) program.
A $0.70/kW charge will take effect Jan. 1 and is estimated to collect $4.90/month from a typical future rooftop solar customer.
The ACC's ruling ends months of public debate in the state over NEM. At issue is a question of fairness.
APS asserts that it is within its rights to apply a surcharge to NEM customers and as a public provider, it is obligated to provide electric capacity and distribution resources to all customers in its footprint regardless of how much residential solar is involved.
APS maintains that its NEM plan, which pays customers for solar power they feed into the grid, benefits those with rooftop PV systems at the expense of those without.
'The ACC determined that net metering creates a cost shift,' said Don Brandt, APS chairman, president and CEO, in a company statement shortly after the ACC verdict. 'We applaud the ACC for cutting through the rhetoric and focusing on how the cost shift impacts non-solar customers.'
However, NEM advocates contend that any attempts to establish a surcharge on residents weaken the program's attractiveness. Net metering's ability to 'make the meter run backwards' is widely viewed as a key component of the sales pitch to prospective homeowners, where such policies apply.
For now, the NEM issue is settled – the new policy will be in effect until the next APS rate case, which the ACC directed the company to file in 2015, ending months of a heavy public-relations battle.
While disappointing to rooftop solar advocates, the ACC verdict hardly represents a victory for the utility.
'It was clear that the [ACC] heard the people,' says William Craven, a spokesperson for The Alliance for Solar Choice (TASC), an industry group formed to promote NEM programs. 'APS' proposal would have added $50 to $100 to solar customers' monthly bills.'
More gratifying, according to Craven, is the big bucks spent by the utility and the Edison Electric Institute (EEI) – an advocacy group for investor-owned utilities – hardly mattered in the ACC's decision.
In the week leading up to the ACC verdict, Craven claims that EEI purchased $850,000 in advertising time to sway public opinion. That figure, he says, is in addition to the $4 million spent by APS opposing NEM.
Such expenditures were not enough to override solar's strong support in public opinion polls, he asserts, citing solar's strong standing in three public opinion polls commissioned since May.
'What [the polls] suggest is that the people didn't buy APS' story on the face of it.'
For its part, Phoenix-based APS says it will continue to advocate forcefully for the best interests of its customers and for a sustainable solar policy for Arizona.
However, Craven charges that the utility's support of solar has more to do with meeting the state's renewable portfolio standard than it does in furthering renewable energy.
The ACC's ruling could have far reaching ramifications going forward, says Craven, who suggests the battle just waged in Arizona is likely to shift to other fronts in the U.S. He views Colorado's Xcel Energy as following same plan as APS: playing the part of an environmentally friendly utility while rolling out the same strategy to undermine solar.
'Clearly, more states are going to begin having this conversation,' Craven says. 'The decision marked a turning point because we really saw the support for solar win out over the interests of a monopoly.'