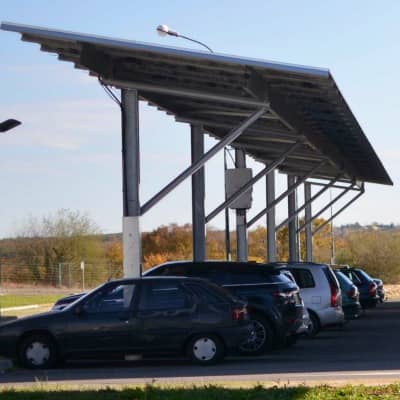 The American Petroleum Institute (API), with input from the Solar Energy Industries Association (SEIA), reports that solar power is now the fastest-growing source of renewable energy in the U.S.
According to the report, the U.S. has an estimated 20.2 GW of installed solar capacity, enough to effectively power nearly four million homes in the country – the equivalent of every home in a state the size of Massachusetts or New Jersey. In addition, there is another 20 GW in the pipeline through 2016.
The oil industry is increasingly seen as distinct from the electricity generation sector, where solar, wind and other renewable sources are supplanting coal. Analysts have sought to distinguish oil from other fossil fuels as essentially a source for transportation, particularly as oil prices have declined.
According to the U.S. Energy Information Agency, legacy oil represents about 4% of existing U.S. capacity and no new real growth is expected. At the same time, solar represented nearly 19% of all new U.S. capacity in the three quarters of 2014.
The collaboration between the API and SEIA represents an evolving dynamic in the U.S. energy landscape, where solar and other renewable sources join with natural gas generation to shape the nation's electricity generation. Meanwhile, oil retains its place as the linchpin of U.S. transportation as electric, natural gas and other next-generation sources are developed and come online.
'When looking at America's energy future, solar can be a real game-changer, providing more and more homes, businesses, schools and government entities across the United States with clean, reliable and affordable electricity, while also helping states to meet proposed new obligations under Section 111(d) of the Clean Air Act,' the API report states.
The collaboration also suggests a new tack for the solar sector, which now faces Republican majorities in both houses of the U.S. Congress.
'The U.S. is in the midst of a new era in domestic energy abundance characterized by rising use of renewable energy and increased oil and natural gas production that is strengthening our economic outlook and enabling America to emerge as a global energy superpower,' says Jack Gerard, API president and CEO.
As crafted, the proposed U.S. Environmental Protection Agency carbon emissions rules offer the states a relatively free hand in developing their approaches to meeting emissions targets. As a result, certain fossil fuels can be expected to co-exist with solar and other renewable sources for the near future at least.
The only real loser in the new energy landscape is likely to be coal, which many analysts foresee as occupying a diminishing percentage of the power generation market. Throughout the U.S., there are lots of older, smaller coal units of 200 MW or less that will not be able to justify the cost of adding the required emissions reduction equipment. These will almost certainly be retired.
The API's 'State of American Energy Report' can be found here.