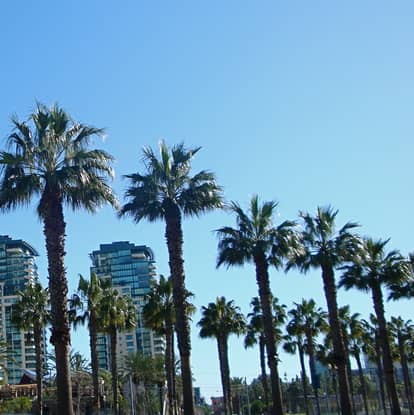 In California's sunny San Diego region, where the PV installation market is thriving, a proposed revised rate structure from utility San Diego Gas & Electric (SDG&E) could have grave consequences for the solar sector.
New fees, which the utility says are designed to divide operational costs among solar-owning and non-solar-owning customers more equitably, would make the economics of system ownership impractical and harm the PV business in SDG&E territory, according to local installers and other stakeholders.
More worrisomely, proposal opponents also fear that if SDG&E gets its way, the utility's plan will set a dangerous precedent for other utilities in California and beyond – effectively throttling the U.S. distributed-generation market.
In October, SDG&E requested that the California Public Utilities Commission (CPUC) approve a new plan under which – among other changes – net-metered PV customers would be subject to a 'network use charge.'
'Currently, [net-metered] customers do not pay their fair share of the costs that SDG&E incurs to provide them service, including costs associated with the export of the customer's generation to the distribution system,' the utility wrote in its CPUC filing.
The network use charge is designed to 'recover all customer use of the distribution grid on an import and export basis,' explained Cynthia S. Fang, electric rates manager for the utility, in testimony accompanying the filing.
Existing net-metering law prohibits utilities from imposing new charges exclusively on solar customers. So, instead, SDG&E is creating a loophole by applying the network use charge to all customers, says Daniel Sullivan, founder and owner of San Diego-based residential and commercial PV installer Sullivan Solar.
According to Sullivan and his industry colleagues – many of whom have joined him in a grassroots group called San Diego Solar Coalition – the charges would drastically change a PV-owning customer's cost equation. The more solar power a customer produces and provides to the grid, the higher the charges will be.
To Sullivan and the rest of the San Diego Solar Coalition, SDG&E's proposal represents a greedy effort to create a revenue stream from solar installations that already provide financial benefits to the utility. Existing revenue sources include charging full rates for transmission and distribution when power is actually being directed locally, as well as selling PV owners' exported kilowatt-hours at much higher prices than what was paid through net metering.
'The local utility is already being subsidized by more than 12,000 solar power producers in the region,' the coalition wrote in a letter to local elected representatives. 'The proposed new charges have the potential to develop millions of dollars in annual revenue for SDG&E while incurring no additional costs.'
At a recent stakeholder meeting, Sullivan asked the utility whether it has incurred any costs to date for the 100 MW-plus of installed solar power currently on SDG&E's grid. The response, he said, was no. SDG&E, for its part, has maintained that its rate proposal is designed to hedge against expected future losses created by the local PV market's projected growth and lower consumption levels of electricity from the utility.
The CPUC is expected to issue a decision on the SDG&E case next March. Approval of the proposal could have a dangerous ripple effect. Sullivan says utilities across the U.S. are keeping a close eye on SDG&E's outcome and could plan to roll out similar fees nationwide.
Photo by Solar Industry