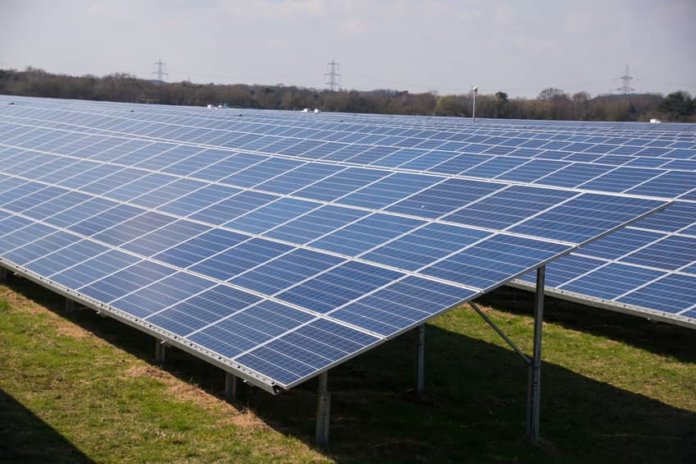 The New York State Energy Research and Development Authority (NYSERDA) has released a revised and updated version of the New York Solar Guidebook to assist communities across the state in navigating the siting and review processes for the development of clean energy projects. The guidebook offers information, tools and step-by-step instructions to support local government efforts to develop solar energy resources and create clean energy jobs. Free technical assistance is also available to help local governments become solar-ready.
According to NYSERDA, the the 2017 edition includes new chapters addressing the most pressing issues in New York's solar market today, including the State Environmental Quality Review (SEQR) process and siting solar projects in agricultural areas. Earlier this year, a chapter was created for municipalities to navigate negotiating payment-in-lieu-of-tax (PILOT) agreements. NY-Sun, Gov. Andrew M. Cuomo's signature solar energy initiative, created the first New York Solar Guidebook in 2016. It included chapters on streamlined permitting, building code requirements and property tax law issues.
NYSERDA says NY-Sun is a signature part of Cuomo's Reforming the Energy Vision (REV) strategy to lead on climate change and build a cleaner, more resilient and affordable energy system for all New Yorkers by stimulating investment in clean technologies like solar.
"The 2017 New York Solar Guidebook comes at a critical moment for New York's growing solar market," says Alicia Barton, NYSERDA president and CEO. "As we look to build upon the momentum we are seeing as a result of Governor Cuomo's nation-leading clean energy commitments, it is imperative that we provide local governments with the tools needed to navigate complex siting and permitting issues, which many localities are experiencing for the first time."
One new chapter, State Environmental Quality Review (SEQR) for Solar, provides step-by-step instructions for municipalities completing SEQR review for large-scale solar projects. Another chapter, Land Use Tools for Siting Solar While Protecting Farmland, describes how municipalities can use special use permits and site plan regulations to allow solar while protecting their most valuable and productive agricultural land.
In February, Cuomo announced that the state's solar energy capacity grew nearly 800% between December 2011 and December 2016. In addition, a large pipeline of community solar projects will move toward construction in 2017 and 2018.
Stephen J. Acquario, executive director of the New York State Association of Counties (NYSAC), says, "The New York Solar Guidebook provides local governments with tools they need to make informed decisions, while the clean energy economy grows across our state. NYSAC applauds NYSERDA's continued work to provide our members with the resources they need to bring solar energy and solar industry jobs to local communities."
Peter A. Baynes, executive director of the New York State Conference of Mayors (NYCOM), says, "The guidebook continues to serve as an important resource for city and village officials striving to make their communities fully sustainable. NYCOM appreciates NYSERDA's ongoing efforts to assist municipal governments in properly adopting solar in their communities, particularly through the updates provided in this latest edition of the Solar Guidebook."
For additional information and guidance about adopting solar in local communities, and to request free technical assistance on solar issues, local officials can contact the NY-Sun team through the Solar Guidebook website. A downloadable version of the guidebook, as well as individual chapters, are available here.