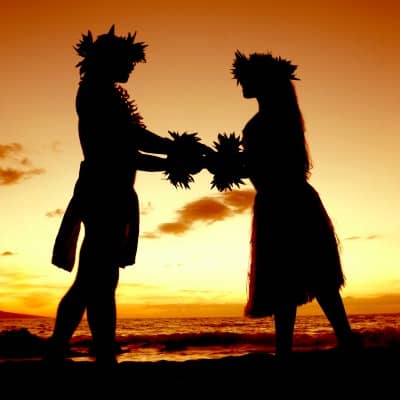 NextEra Energy Inc. and Hawaiian Electric Industries Inc. (HEI) have announced a definitive agreement under which the companies have agreed to merge. The transaction, which is valued at approximately $4.3 billion, includes NextEra's assumption of $1.7 billion in HEI debt and excludes HEI's banking subsidiary.
If approved, the transaction will bring the Hawaiian Electric Companies – Hawaiian Electric, Maui Electric and Hawaii Electric Light -Â under NextEra's aegis.
NextEra Energy says it shares Hawaiian Electric's goals of increasing renewable energy, modernizing its grid, reducing Hawaii's dependence on imported oil and integrating more rooftop solar energy. Hawaiian Electric has filed plans with the Hawaii Public Utilities Commission (PUC) that could triple the amount of distributed solar in its service area, while achieving among the nation's highest levels of renewable energy by 2030.
NextEra Energy says it supports Hawaiian Electric's plans to accomplish these goals, although it will also inherit the challenges that must be surmounted to achieve them.
'It's too soon to talk about specifics,' says a NextEra spokesperson. 'Clearly, this is an issue that we have considered and have some expertise on.'
NextEra Energy's principal subsidiaries include Florida Power & Light Company (FPL) and NextEra Energy Resources LLC, which together with its affiliated entities – NextEra Energy Resources – is one of North America's largest producers of renewable energy from the wind and sun. The company has a number of utility-scale and distributed solar, wind and battery storage projects deployed and under development.
In connection with the agreement, HEI has separately announced a plan to spin off American Savings Bank (ASB) subsidiary ASB Hawaii to HEI shareholders and establish it as an independent publicly traded company. The spinoff is expected to be tax-free to HEI shareholders and to be completed immediately prior to and contingent upon the combination of NextEra Energy with HEI.
Subject to the terms and conditions of the merger agreement, upon completion of the transaction, HEI shareholders will receive an estimated total value of approximately $33.50 per share, representing an approximately 21% premium to HEI's trailing 20-day, volume-weighted average price as of the close on Dec. 2.
NextEra Energy and Hawaiian Electric intend to file a merger approval application with the Hawaii PUC within the next 60 days. In addition to Hawaii PUC approval, the transaction also is subject to approval by HEI shareholders and applicable federal regulatory approval.
Upon completion of the transaction, together with FPL and NextEra Energy Resources, Hawaiian Electric will become a third principal business within the NextEra Energy family of companies. Hawaiian Electric will continue to operate under its current name and continue to be headquartered in Honolulu. Hawaiian Electric's utilities will continue to be locally managed from their existing operating locations.
The companies say they anticipate no layoffs to Hawaiian Electric's workforce as a result of the transaction for at least two years after close, and all of its union labor agreements will be honored.
'We are proud that Hawaiian Electric has agreed to join our company in large part because of our shared vision to bring cleaner, renewable energy to Hawaii, while at the same time, helping to reduce energy costs for Hawaiian Electric's customers,' says Jim Robo, chairman and CEO of NextEra Energy. 'Today, Hawaiian Electric is addressing a vast array of complex and interrelated issues associated with the company's clean energy transformation. We believe our strengths are additive to Hawaiian Electric's, creating an opportunity to enhance value for Hawaii's strategically important energy industry.'