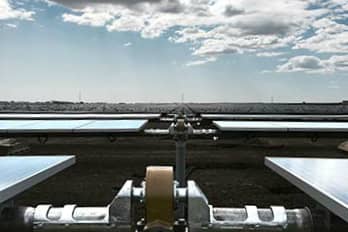 Freemont, Calif.-based NEXTracker Inc. has completed tracker commissioning for SunEdison's Pacifico and Choluteca solar power plants, located in Honduras, with a combined capacity of 82 MW.
The projects include the 23.3 MW Pacifico, 23.3 MW Choluteca I and 35.1 MW Choluteca II facilities. These solar plants will provide energy to the national grid under 20-year power purchase agreements with ENEE, the state-owned electricity generation, transmission and distribution company.
The plants are expected to be interconnected during the second half of the year.
'SunEdison's experience outfitting projects with NEXTracker technology continues to yield positive results,' says David Springer, chief operating officer for solar operations at SunEdison. 'NEXTracker helps us minimize site grading requirements and reduces the cost of maintenance.'