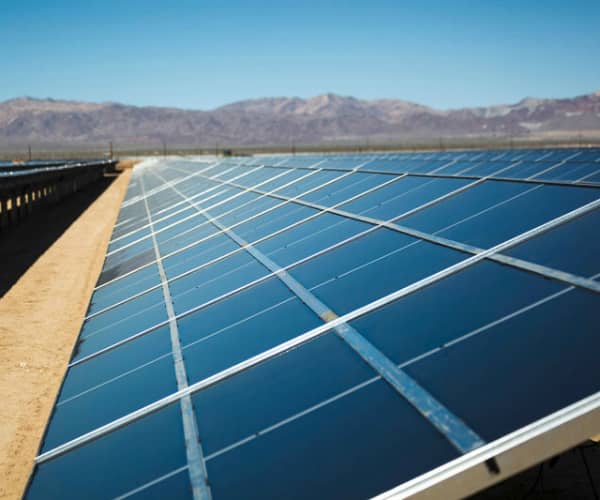 NRG Yield Operating LLC has entered into an agreement with GE Energy Financial Services to acquire its 25% interest in the 550 MW Desert Sunlight Solar Farm in Riverside, Calif., for $285 million.
The deal, which is subject to customary working capital adjustments plus the assumption of $287.4 million of nonrecourse project-level debt, places NRG Yield into a partnership with subsidiaries of NextEra Energy and Sumitomo Financial, which are 50% and 25% owners of Desert Sunlight, respectively.
NRG Yield expects to close the transaction by the end of June.
Developed and sold by First Solar, Desert Sunlight has a 20-year power purchase agreement with Southern California Edison (250 MW) and a 25-year contract with Pacific Gas & Electric (300 MW).
"The acquisition of an interest in the largest operating solar farm in North America highlights not only our continued commitment to carbon-free generation, but also the strength of our acquisition capabilities to compete for contracted assets of world-class quality in a historically competitive marketplace,' says David Crane, NRG Yield's chairman and CEO.