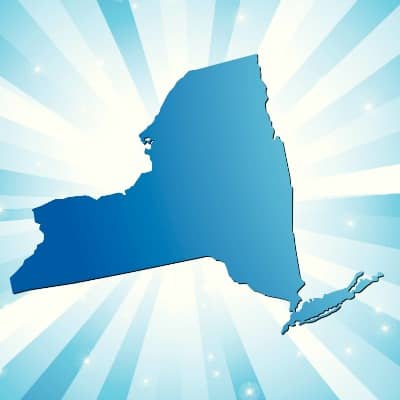 In a move that is expected to boost renewable energy in the state, the New York legislature has sent Gov. Andrew Cuomo a bill (A.09446) that would extend property tax exemptions for certain solar, wind and biomass projects to Jan. 1, 2025.
The bill carries a 15-year property tax exemption for homeowners and residences installing qualified renewable energy systems. According to the New York State Energy Research and Development Authority, property tax exemptions for solar, wind and farm waste energy systems have helped spur the development of renewable energy sources in the Empire State. A.09446 would extend those benefits to 2025, providing developers with incentives to pursue future projects.
New York is among several states that are using tax abatement programs to encourage renewable energy development.
Provisions in the bill permit local governments in the state to disallow the exemption in their jurisdictions; however, the bill requires that any such law or resolution must be passed before construction on the system in question has begun.
The bill defines 'start of construction' as the signing of an interconnection agreement with the utility. The owner or developer of the project must provide written notification of the agreement to the local jurisdiction.
There is also a provision that says jurisdictions intending to impose payments in lieu of taxes on a project under way must inform the developer or owner of its intention to do so within 60 days of their receipt of the start of construction notice.
Cuomo has 10 days to either sign or veto the bill. If he does not act, the A.09446 – which is the same as the N.Y. Senate's S.07026A that passed in June – automatically becomes law.Â