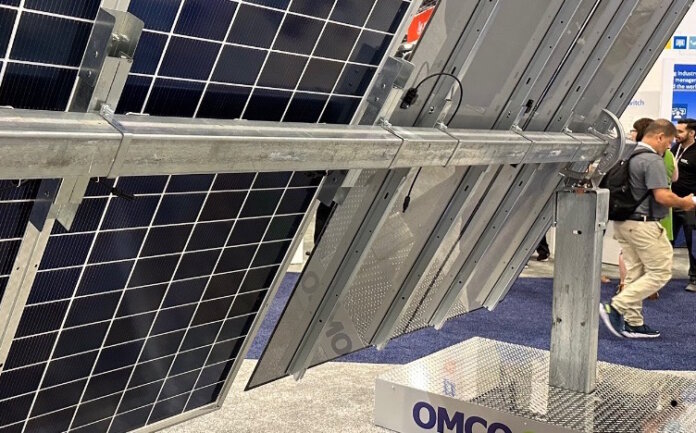 OMCO Solar, a factory-direct manufacturer of solar trackers and fixed-tilt solutions, is opening a new manufacturing facility in Alabama, its second in the state and sixth in the United States. The new plant will feature four new manufacturing systems for OMCO Solar's Fixed Tilt Choice and Origin Tracker solutions.
OMCO Solar has also been selected by First Solar Inc. to manufacture and supply the module backrails for its Series 7 modules. The backrails will be produced at the new Alabama facility.
OMCO Solar's investment in the company's new plant exceeds $10 million. When completed, it will have a footprint of approximately 170,000 square feet and will provide employment opportunities for 100 workers. This significant expansion will bolster OMCO Solar's overall manufacturing capacity to over 10 GW across its six facilities, encompassing more than 700,000 square feet of manufacturing space throughout the U.S.
To scale quickly and support the expected Series 7 volumes, OMCO's new plant will be in close proximity to First Solar's manufacturing facility in Lawrence County, Ala., which is scheduled for completion by the end of 2024. OMCO's factory will house multiple high-speed systems designed specifically to produce the First Solar Series 7 PV module backrail.
OMCO Solar has been dedicated to U.S. manufacturing from its beginning, and its new investments exemplify the significance and historic impact of the Inflation Reduction Act.
"Ever since we made the strategic decision to build a domestic value chain in 2019, we have built a supply ecosystem that demonstrates that it is possible to manufacture a solar module in America, for America, with domestically sourced materials including glass and steel," says Mike Koralewski, chief supply chain officer, First Solar.
"It's clear that the value of our manufacturing investments extends beyond the factory floor, as a result of our investments in domestic supply chains," he adds. "Working with suppliers like OMCO helps us maximize the value created for the U.S. in terms of jobs and economic growth."