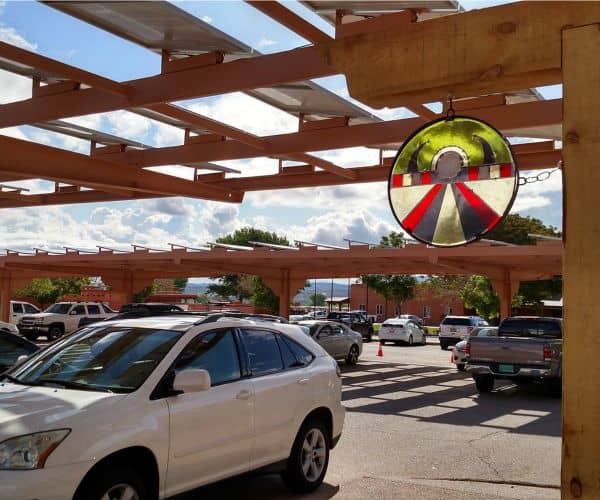 New Mexico-based Osceola Energy has installed a 250 kW solar carport system for the Santa Ana Golf Club in Bernalillo, N.M.
The project features 840 Canadian Solar Max Power CS6X 310 W polycrystalline modules mounted on a carport assembly by CBC Steel Buildings. The installation incorporates five SMA Sunny Tripower 15000TL-US and six 24000TL-US string inverters.
The carport is expected to offset 95% of the facility's power usage. Osceola Energy will operate and maintain the system.
Osceola designed the project so that it would fit naturally with the regional style of the Southwest.
'Our fundamental belief is that renewable energy systems should be both functional and aesthetically pleasing,' says Christopher Fortson, marketing director at Osceola Energy. 'All too often we hear that 'solar is ugly,' and we stand to challenge that perception. Our motto is"solar so beautiful, you'll want to show it off.''