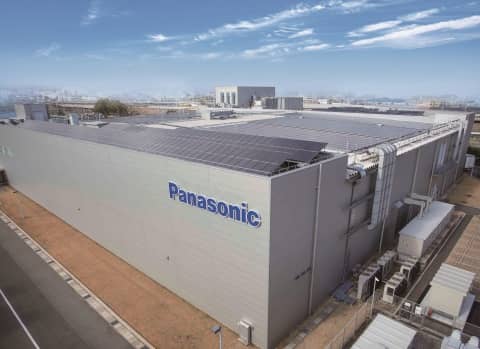 Japan-based Panasonic Corp. says it will boost the production capacity of solar cells and modules for its HIT solar panels at its two domestic plants.
The company is expanding production lines at the Shimane solar cell and Shiga module manufacturing facilities. The expansion will add production capacity of 150 MW per year. Combined with the output from other plants in Japan and Malaysia, Panasonic's total production capacity is expected to exceed 1 GW by March 2016.
Panasonic says the production expansion is mainly due to Japan's increased demand, which has been growing since the introduction of feed-in tariffs. Demand in other Asian countries, as well as in Europe and the U.S., is expected to remain solid.
Panasonic also says it plans to expand the penetration of its smart home energy management system that integrates solar generation with the company's EcoCute heat-pump hot water supply systems, energy storage batteries, energy-efficient appliances and other products.