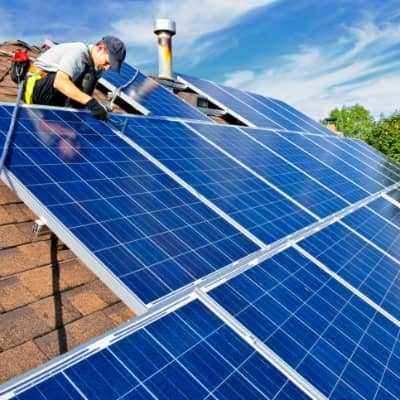 When the California Public Utilities Commission (CPUC) issued its annual report on the progress of the California Solar Initiative (CSI) in July, it said the program had reached 66% of its stated goal with 1.629 GW of installed solar capacity at 167,878 customer sites. At CSI's outset in 2006, the CPUC established a goal to install 1.75 GW of PV power systems in 10 years, with another 190 MW for low-income residential and affordable housing. With achievement comes recognition that the CSI has passed its zenith and is sinking inexorably toward its Western horizon.
A new report from the California Center for Sustainable Energy (CSSE), which administers the CSI program for the CPUC in the San Diego Gas and Electric (SDG&E) service territory, seeks to lay out how the solar sector moves forward once the money – over $1.7 billion to date – runs out. Without further funding, the residential portion of the CSI is finished for SDG&E as well as for Pacific Gas & Electric's service territory in central and northern California, the report says, while Southern California Edison still has funding to provide some residential rebates.
The report highlights the importance of distributed solar power generation CSI has enabled over and above its financial implications. Moreover, it sets forth a framework for policies and regulatory oversight to help the solar sector continue its growth.
"Even with this tremendous success, a large potential market for residential and small commercial solar will continue to exist long after the program's monetary incentives are exhausted," says CCSE policy director Sachu Constantine in a statement." Of California's 7.8 million single-family homes, only two percent have solar electric systems."
Constantine says the CCSE report focuses on the non-incentive benefits of CSI that have been crucial to the program's success, including consumer protection, the availability of information and data, streamlined permitting and grid connection, and low-income access to solar.
On Aug. 6, the California-based East Bay Green Corridor published an initiative to streamline the permitting process for residential solar installations. The new process includes structural guidelines advocates say will cut red tape, decrease installation times and reduce costs.
The CCSE report concludes that a statewide program to promote distributed solar energy generation is the most efficient way to deliver services to customers and the solar sector after the CSI program ends. Acknowledging that direct incentives to the general market are likely to soon vanish, the report asserts that the solar market will require some level of funding and centralized administration if it is to maintain stable growth. Sources for this funding may include taxpayer funds, ratepayer funds, greenhouse gas auction revenues or perhaps service fees.
"Without a strong statewide effort, disconnected and inconsistent processes and efforts will almost certainly result in a degraded market for residential and small-scale commercial solar and will therefore undermine California achieving its ambitious greenhouse gas emission reduction goals," says CCSE Executive Director Len Hering in a statement.