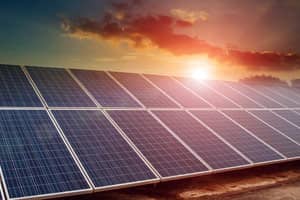 Pacific Gas and Electric Co. (PG&E) is seeking proposals from local solar developers in northern and central California to build solar projects ranging from 500 kW to 20 MW under its Community Solar Choice program.
PG&E says the new program will expand solar access for its residential and business customers regardless of their location or ability to physically install rooftop solar. The program will offer customers the option to purchase up to 100% of their electricity from solar sourced from new small to midsized solar projects.
This request for proposals calls for a development target of 50 MW of solar resources to provide solar energy to enrolled customers. The utility plans to select developers by the end of the year. Community Solar Choice will be available to PG&E customers in early 2016.
'At PG&E, we know that solar power is vital for a brighter future here in California,' says Laurie Giammona, senior vice president and chief customer officer for PG&E. 'Community Solar Choice gives everyone an option to be a part of that future.'