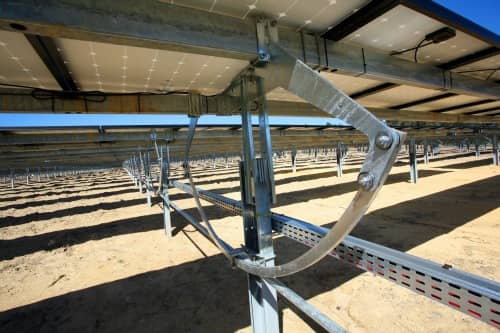 International PV system integrator Phoenix Solar and partner Millennium Energy Industries have chosen Exosun, a supplier of solar tracking solutions for ground-mounted PV plants, to install its technology in three plants totaling 11 MW in Jordan.
Exosun's Exotrack HZ horizontal, single-axis solar trackers will be utilized for the plants, which will be built in the Mwaqqar and Damikhi/Qatraneh areas and will connect to the Jordan Electric Power Co. PLC and Electric Distribution Co. PLC, respectively.
"We are delighted to partner with Exosun on this major photovoltaic project. After a thorough evaluation process, we found the Exosun product to be a superior system,' says Klaus Friedl, senior vice president of projects in the Middle East for Phoenix Solar. 'Exosun's cost-efficient, robust, fast-to-install tracking technology will maximize the performance of our client's power plants." Â
Phoenix Solar will be responsible for the engineering, procurement and project management, as well as operations and maintenance of the plants. Millennium Energy Industries will handle the construction efforts.