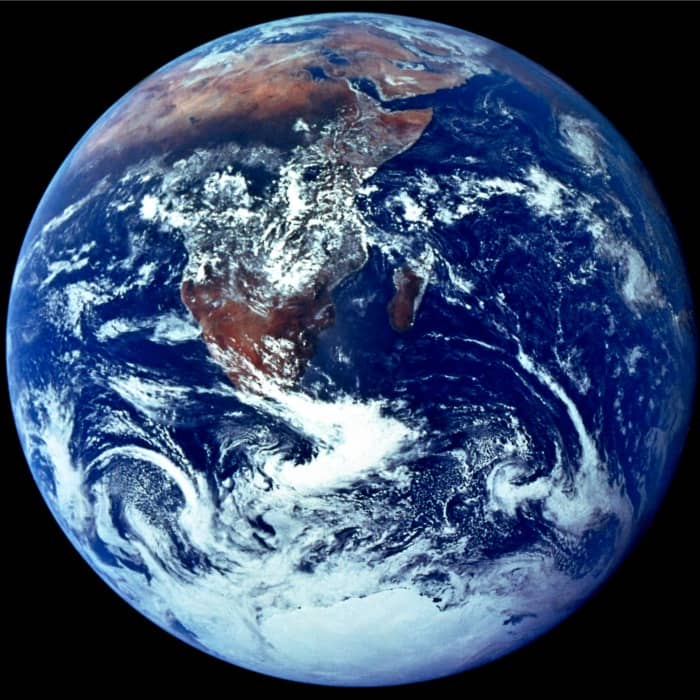 Despite the solar sector's current worries – such as module oversupply, lack of long-term policy certainty and the ongoing trade conflict with China – the big picture is positive.
More and more nations around the world are jumping into project development, and many global trends over the next several years are expected to work in favor of solar energy. As a result, PV and concentrating solar power (CSP) may fulfill as much as 25% of the world's electricity needs by 2050, according to a new report from the International Energy Agency (IEA).
The report explains that under energy-projection scenarios that would reduce carbon-dioxide emissions by half from 2005 levels, renewables – especially solar – would enjoy high levels of penetration. Under these conditions, economies of scale would also lead to the type of cost reduction that the solar sector has long sought.
'In such carbon-constrained scenarios, the levelized cost of solar electricity comes close to those of competitors, including fossil fuels, at about $100/MWh by 2030,' the IEA writes in the executive summary of the publication, titled 'Solar Energy Perspectives.'
After this turning point in 2030, PV and CSP would no longer be significantly constrained by their direct generation costs. Instead, production variability, projects' footprints, and solar power's overall lower density and transportability (compared to that of fossil fuels) would be the main limiting factors for deployment, according to the IEA.
'Under all these strong assumptions, a long-term energy mix dominated by solar energy in various forms may or may not be the cheapest low-carbon energy mix, but it would be affordable,' the agency says, adding that ultimately, solar energy could even provide a full third of the world's electricity needs after 2060.
How is this possible? In its report, the IEA points to several global energy-needs predictions that are well matched to the capabilities of solar.
Population growth over the next few decades is forecast to be concentrated in areas with high solar irradiance levels. Hot, sunny nations are expected to be home to approximately 7 billion people by 2050, in comparison to just 2 billion people in cold and temperate countries, the IEA says.
In developing nations, where 1.4 billion people currently do not have access to electricity, both PV and solar thermal electricity (which the IEA says are well suited to small-scale projects) can play a major role, without requiring expensive energy storage in many cases. 'PV is extremely modular, easy and fast to install, and accessible to the general public,' the report notes.
Moreover, installation cost reductions that the industry has already seen over the past several years are expected to continue. For PV in particular, recent market maturation thanks to feed-in-tariff policies has led to increased confidence in solar as an energy source. This trend can continue, provided that supportive policy remains in place.
The report outlines a number of specific policy mechanisms required for the promising deployment projections to transition from merely hypothetical to realistic.
Priorities include 'establishing incentives for early deployment, removing non-economic barriers, developing public-private partnerships, subsidizing research and development, and developing effective encouragement and support for innovation,' the IEA says. In addition, off-grid solar electricity and process heat applications will require new business models that allow for up-front financing.
Another key to fully utilizing solar energy's potential may be increased global participation. 'Up to now, only a limited number of countries have been supporting most of the effort to drive solar energy technologies to competitiveness,' the IEA notes.
As to which countries have been most heavily involved in the world's solar deployment activity so far, a separate report from Ernst & Young – also recently released – reveals some familiar names atop the list.
The company's Country Attractiveness Indices (CAI) place the U.S. in the No. 1 position, with a 'solar index' of 72. Its score, however, dropped three points from last year due to three solar manufacturers' bankruptcies, Ernst & Young explains.
Germany, which remains the leader in solar installations, ranked No. 7 due to its climatalogical inability to host CSP. Spain, home to the second-highest total of installed solar capacity, ranked fourth on the CAI – behind the U.S., India and China. India's jump in the rankings was owed to its revisions to its solar auction rules, which are expected to boost solar project sizes and numbers.
Italy, Australia, Japan, Germany, Morocco and France round out the top 10, with Morocco jumping two places from its position last quarter.
Five new countries joined the CAI this quarter, Ernst & Young notes. One notable entrant – Tunisia – placed 12th, tying with Portugal and Israel.
'Tunisia boasts excellent resources for both solar PV and CSP, as well as good grant and soft loan availability (over $2 billion has been made available) and a favorable tax climate,' the report explains. 'That said, the solar industry in Tunisia has yet to capitalize on these conditions, and there is only 0.6 MW of installed capacity.'