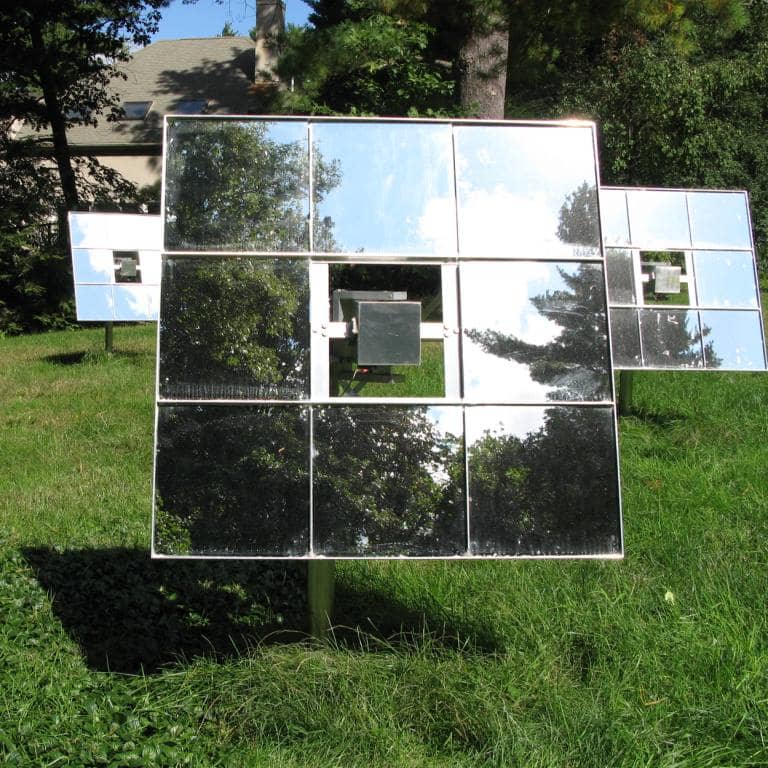 Practical Solar Inc. has released a PC-controlled, hand-installable heliostat system that supports applications such as concentrating solar power (CSP), natural lighting and direct space heating.
When used with an ancillary product like a CSP receiver, the heliostat can be used for advanced thermal applications, such as building heating and cooling, desalination, low-temperature industrial processes and electricity generation, the company says.
The system consists of software, a driver box and any number of heliostats. The driver box can control up to 200 heliostats – all individually programmed and controlled with the personal computer. The control software runs in the background, so the computer can be used normally. Rotation of the heliostats is digitally controlled to an accuracy of 0.1 degrees.
Each heliostat can be programmed to have any number of targets, and switching between targets takes only a click – or occurs automatically with the software's built-in timer, according to Practical Solar.
The company is offering the control system for $495, and each heliostat costs $995.
Practical Solar: (617) 464-1770
SOURCE: Practical Solar