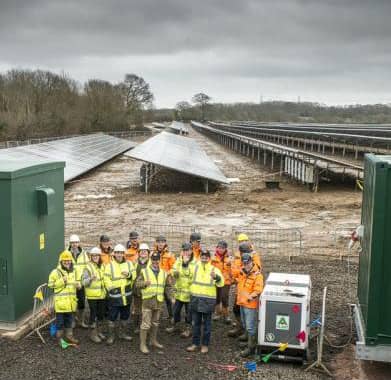 U.K.-based Primrose Solar has connected the 48 MW Southwick Estate solar farm near Fareham, U.K., to the grid.
Primrose says the project is currently the largest solar farm operating in the U.K. The ground-mounted facility uses JA Solar's Full Square monocrystalline 275 W modules.
The site is surrounded by woodland, with numerous hedgerows and a public footpath crossing it. Primrose says the most challenging aspect of the build was managing the construction work to ensure there was minimal disruption to hedgerows and wildlife.
'The Southwick Estate is pleased to be home to the U.K.'s largest and greenest solar farm, and we're looking forward to working with Primrose Solar as responsible stewards of the land for the 25-year lifetime of the project,' says Mark Thistlethwayte of the Southwick Estate.