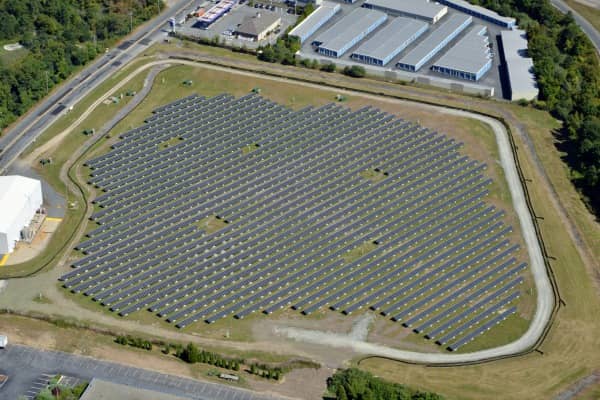 New Jersey-based Pro-Tech Energy Solutions has completed a 1.7 MW solar installation on the capped Sullivan's Ledge landfill in New Bedford, Mass.
The Sullivan's Ledge landfill is a 12-acre, city-owned landfill classified as a remediated U.S. Environmental Protection Agency Superfund site. Pro-Tech provided engineering, procurement and construction services for the project.
According to project developer BlueWave Capital, the Sullivan's Ledge array will save the city of New Bedford more than $3 million over a 20-year contract. SunEdison signed onto the project as a financing partner.
At the 2015 PV America East Conference held in Boston this month, Pro-Tech, BlueWave Capital and SunEdison received a 2015 PV Project of Distinction Award for their work on Sullivan's Ledge.
'This project turns an otherwise unusable piece of ground into a site that will provide clean, renewable energy and significant cost savings to the city of New Bedford,' says Guy Winters, chief operating officer of Pro-Tech.