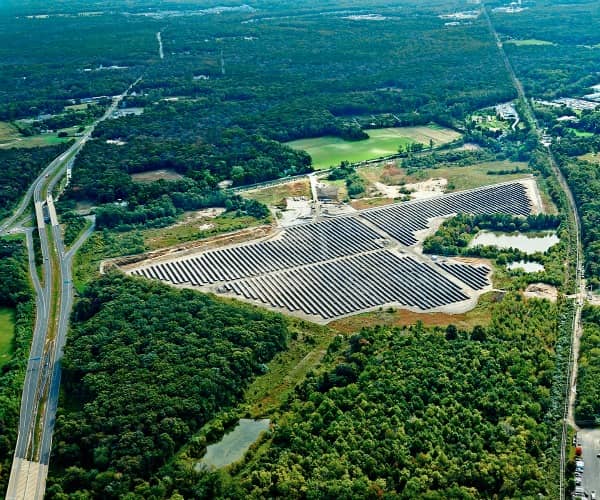 Pro-Tech Energy Solutions has completed a 9.9 MW solar installation in Howell Township, N.J., for NJR Clean Energy Ventures.
Pro-Tech was responsible for the design, engineering, procurement and construction of the project, which covers approximately 45 acres of abandoned property. Pro-Tech installed four arrays with a total of about 33,000 solar modules. Each array was equipped with Advanced Energy Powerstation inverters mounted on helical screws rather than a poured concrete foundation.
Installation of the arrays also required a substantial civil engineering effort, which included significant site grading, removal of 77,000 square-feet of asphalt, management of conservation easements for local wetlands and boring under New Jersey Transit tracks adjacent to the property. This was necessary to bring power from the arrays to Jersey Central Power & Light's point of interconnection.
Pro-Tech was also responsible for site restoration and beautification efforts, which included the installation of a mix of vinyl, split rail and chain link fencing, as well as the construction of 1,200 feet of new planting berms covered with a mixture of evergreens, trees and plants.