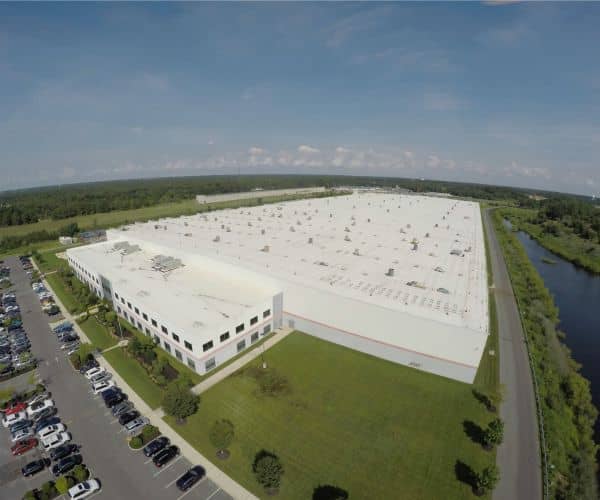 New Jersey-based Pro-Tech Energy Solutions has been selected by arts and crafts retailer A.C. Moore to build a 3.48 MW rooftop solar installation on the company's distribution warehouse and headquarters in Berlin, N.J.
Pro-Tech is responsible for the planning, design, development, management and construction of the rooftop solar project. Part of a cost-saving and sustainable energy initiative, the rooftop array will cover approximately 432,000 square feet and utilize string inverters.
A.C. Moore expects the installation to account for about 50% of the facility's electricity load. The project is expected to be completed in the fall.
'A.C. Moore can take advantage of unused corporate space to generate power on-site and fuel positive financial outcomes,' says Rich Cooper, president of Pro-Tech. 'Rooftop installation, in particular, allows for a simple, spread-out configuration and is ideal for the purposes of design and cost efficiency.'