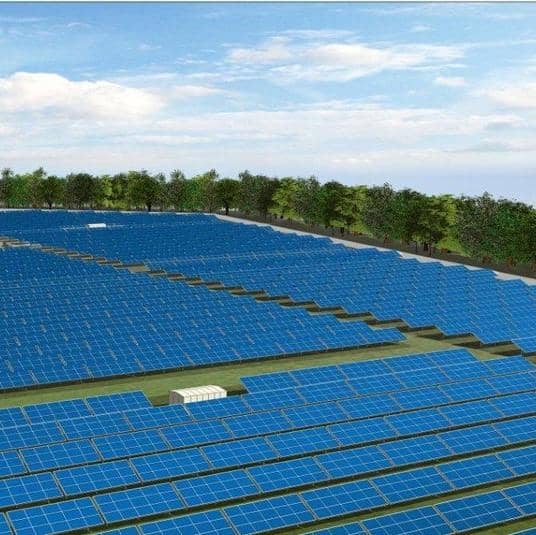 For many utility-scale solar projects, moving forward in the current financial climate requires some creative combining of available resources. Last week, Chicago-based project developer Lincoln Renewable Energy (LRE) announced the successful assembly of a finance package for its 10 MW New Jersey Oak Solar project, which is scheduled to be constructed in Fairfield Township, Cumberland County, N.J.
New Jersey Oak, which the company claims will be the largest non-utility-owned PV project east of the Mississippi River, features a $41 million power sales and project finance deal with Macquarie Energy LLC as the centerpiece of its funding structure.
According to Sanjeev Menon, vice president of finance at LRE, the waters remain choppy in the private lending markets for solar project finance – especially in the tax-equity sector.
'It's a tough market to get financing in, even though the money is there,' Menon tells Solar Industry. 'There are supply and demand issues – on the supply side, tax equity is a very constrained resource.
'Tax investors have the luxury of picking and choosing which projects they want to work on,' he continues. 'It's all driven by relationships at the end of the day.'
Nevertheless, capital for utility-scale PV projects is far from nonexistent. Menon says that the planned structure of a deal, as well as the perceived quality of the borrower and revenue qualities of the proposed project, determines which transactions will be financed.
Geography also plays a pivotal role in project finance success. 'New Jersey is a very good state [in which] to undertake solar projects because of the incentive program,' Menon points out. New Jersey Oak Solar will take advantage of the state's solar renewable energy credit program to supply an additional revenue stream once the plant is operational.
The plant will be sited on a 100-acre parcel of privately owned, nonagricultural land and connected to Atlantic City Electric's grid. Although New Jersey – the U.S.' second largest solar market – has a reputation for tight population density and limited land availability, Menon says similarly sized sites are scattered throughout both the northern and southern portions of the state.
'You need about 100 acres for 10 MW – even though the actual ground coverage may be 50 percent – based on permitting issues and interconnection issues,' he explains. Consequently, the upper end of New Jersey's practical utility-scale PV market may be 15 MW to 20 MW per project.
When determining project viability and evaluating sites and plant sizes, developers must also consider substation proximity. 'When you build a stand-alone project, you need to make sure you can connect it to the grid,' Menon points out. 'You must be close to an interconnection substation. If not, it would be very expensive to pencil out the deal.'
Because New Jersey Oak Solar is not utility-owned, LRE was able to utilize a wide array of state and federal grants and incentives. The project is eligible for the U.S. Department of Treasury's 100% bonus-depreciation provisions and will also take advantage of the Treasury's Section 1603 cash-grant program.
Unfortunately, solar projects' financial toolkits may no longer contain the cash-grant program in the future. 'Most developers believe that where we are with the budget, it is highly unlikely that the program will be extended,' Menon says.
Developers can still lock in a grant by either spending 5% of eligible costs or using the continuous-construction methodology if they plan to commence project construction next year, he adds.
For New Jersey Oak Solar, meeting the Treasury's deadlines is not anticipated to be a problem. LRE plans to break ground in June and complete the project in December.
Pictured: An artist's rendering of New Jersey Oak Solar. Image courtesy of Lincoln Renewable Energy.