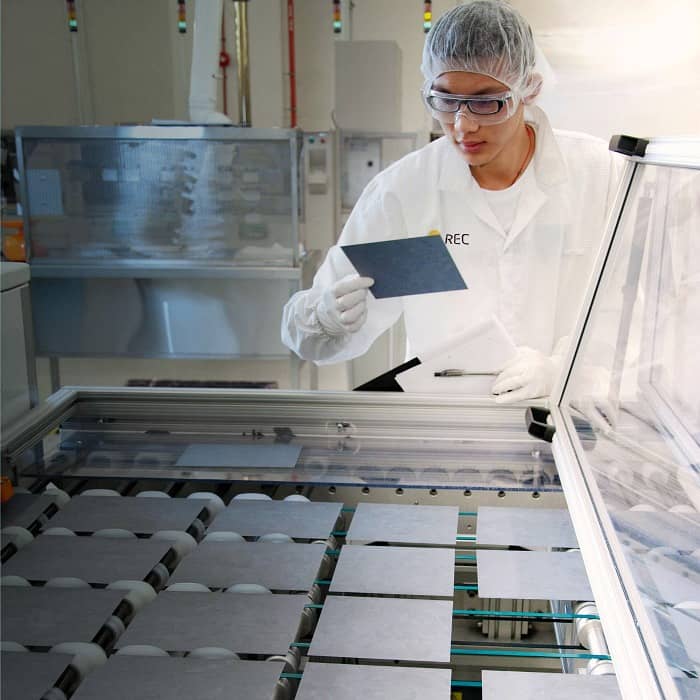 The average price of photovoltaic wafers in the first quarter of this year (Q1'12) fell by more than 70% from a year ago, according to the latest data released by IMS Research. This dramatic price collapse – caused by a global oversupply – has significantly changed the cost structures and strategies of leading PV module suppliers.
Throughout 2010 and 2011, many suppliers had quickly expanded their in-house wafer capacities. However, because wafer prices have fallen by over $0.70/W to record lows, suppliers are now reducing their in-house manufacturing and purchasing more wafers from third-party suppliers, IMS Research says.
According to the firm's latest quarterly report, the average wafer price fell to $0.30/W in Q1'12, after standing at just over $1/W one year ago. This rapid decline in price was driven by severe oversupply and highly competitive market conditions caused by huge capacity expansions that far outweighed demand growth in 2011.
The report reveals that global PV wafer capacity grew by 50% to reach 50 GW by the end of 2011, while installation demand grew just 35% to 26.9 GW. The average prices of polysilicon, cells and modules also plunged throughout 2011 – although less severely than those of wafers – with average prices in the first quarter declining by 48%, 57% and 44% year-over-year, respectively.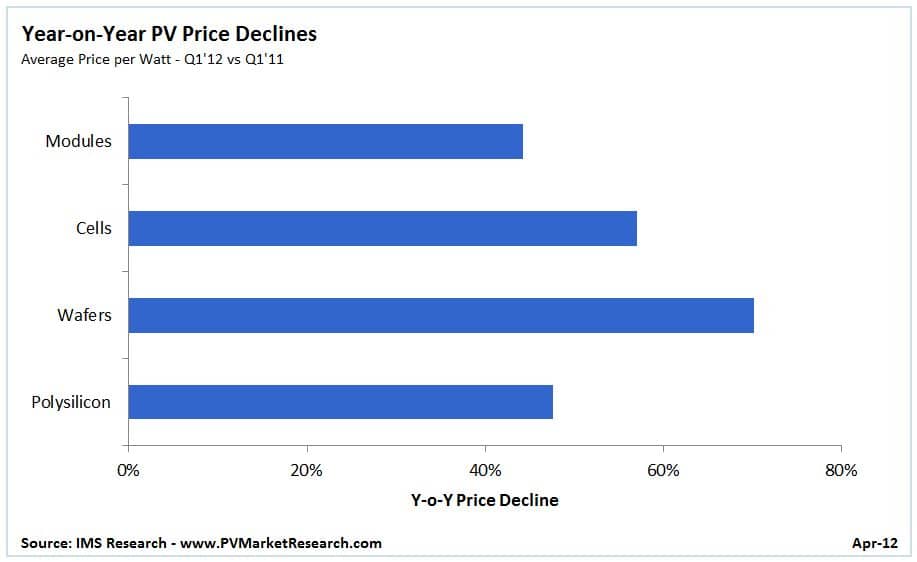 This severe price erosion has put huge pressure on the margins of all PV component suppliers. IMS Research found that many PV module suppliers have changed their supply and manufacturing strategies to reflect the dramatically changed pricing landscape in the PV industry.
'Intense price pressure and competition throughout the PV industry has forced suppliers to focus on reducing costs to achieve profits more than ever,' says Sam Wilkinson, senior market analyst at IMS Research. 'Large Chinese PV module suppliers, in particular, had previously aimed to achieve 100 percent vertical integration in 2010 and 2011 and quickly expanded their in-house wafering capacity.
'As wafer spot prices have fallen significantly more than polysilicon prices over the last year, most suppliers are finding that they can now purchase wafers at a lower cost than manufacturing them in-house and are reducing their in-house production as a result,' Wilkinson adds.
By switching their manufacturing strategies and taking advantage of the low wafer prices that are currently available, many suppliers have been able to improve their cost structure.
'IMS Research has found that in the first quarter of 2012, Chinese tier-one suppliers that purchase wafers were typically able to improve their cost structure by up to $0.05/W in comparison to purchasing polysilicon and producing them in-house, which is a significant amount in today's industry climate,' explains Wilkinson.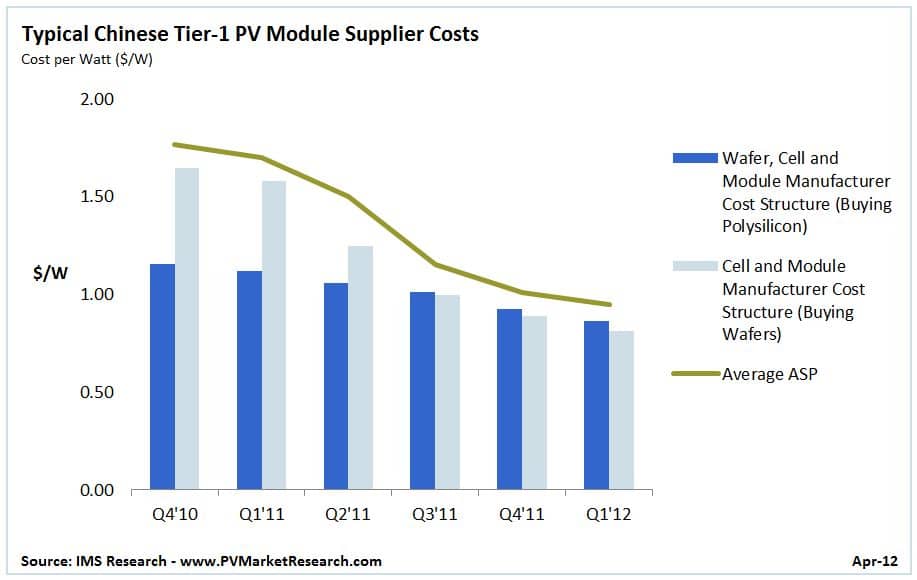 'With many suppliers renegotiating their polysilicon supply contracts and also improving their polysilicon purchase costs, suppliers will certainly need to remain flexible in their manufacturing operations in 2012,' he continues.
Wafer and polysilicon prices are projected to continue declining this year. IMS Research forecasts that by the end of the year, the average wafer price will have fallen by 25% compared to the fourth quarter of 2011. Polysilicon prices are forecast to fall faster and will decline by 33% over the same period.

Photo: A worker examines wafers at Renewable Energy Corp.'s (REC) Singapore manufacturing facility. Photo credit: REC