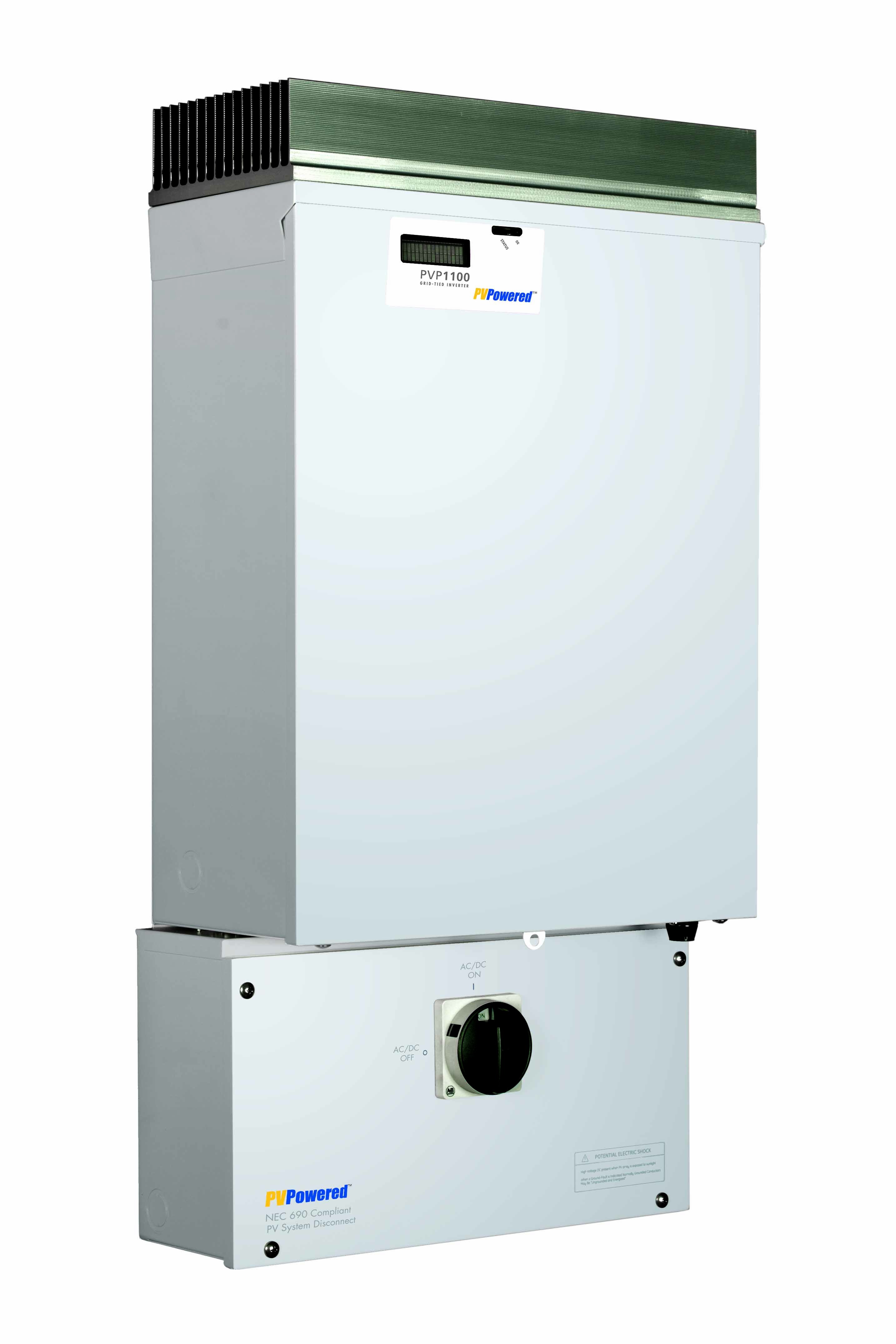 Grid-tied solar inverter manufacturer PV Powered Inc. has incorporated a new installer-friendly feature into its line of residential inverters: a single-knob AC/DC disconnect with a wire raceway.
The company says the enhancement eliminates the need for extra conduit and hardware, thereby saving installation materials and labor costs. The wire raceway provides for isolation of the DC, AC and low-voltage DC connections per National Electric Code requirements.
PV Powered says the disconnect hardware and enclosure assembly have received extensive testing under extreme conditions, and have passed the strict UL98 standard for switches.
The new system disconnect feature has been added to PV Powered's entire residential string inverter line, which includes nine different inverter models ranging from 1100 W to 5200 W in capacity.
PV Powered: (541) 312-3832
SOURCE: PV Powered