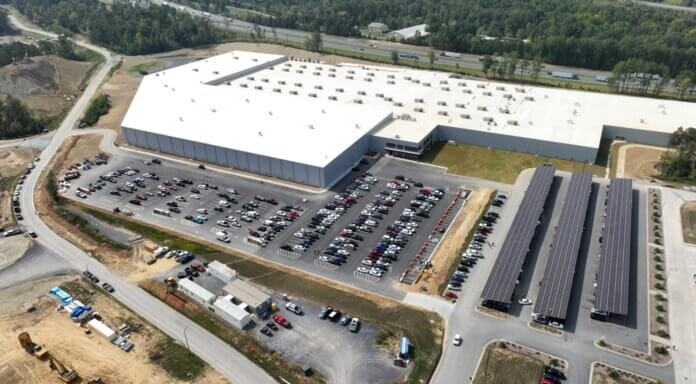 Qcells has completed its Dalton, Ga., factory expansion, adding 2 GW of solar manufacturing capacity and bringing the factory's output to more than 5.1 GW.
Qcells says the Dalton factory is the largest manufacturing plant of its kind in the Western Hemisphere and the first solar panel plant expansion since the passage of the Inflation Reduction Act (IRA).
This addition marks the first phase of Qcells' $2.5 billion investment announced in January.
The Dalton factory will assemble two new solar products: the Q.TRON G2 residential solar panel and a bifacial panel for the commercial and utility markets. The factory will manufacture nearly 30,000 solar panels per day.
"Completing this factory marks the third expansion we've made in Dalton, and it's just the beginning of Qcells' larger mission to build a fully integrated solar supply chain in America," says Justin Lee, CEO of Qcells.
Qcells opened its first factory in Georgia in 2019 and hired 750 people to manufacture 1.7 GW of solar. Last year, Qcells announced a plan to add 1.4 GW to its manufacturing output and hire 535 more people.
Beyond Dalton, Qcells' $2.5 billion investment includes the development of a fully integrated solar supply chain factory in Cartersville, Ga., that will manufacture solar ingots, wafers, cells and finished panels.
By 2024, between the Dalton and Cartersville facilities, Qcells anticipates its solar production capacity to reach 8.4 GW a year.