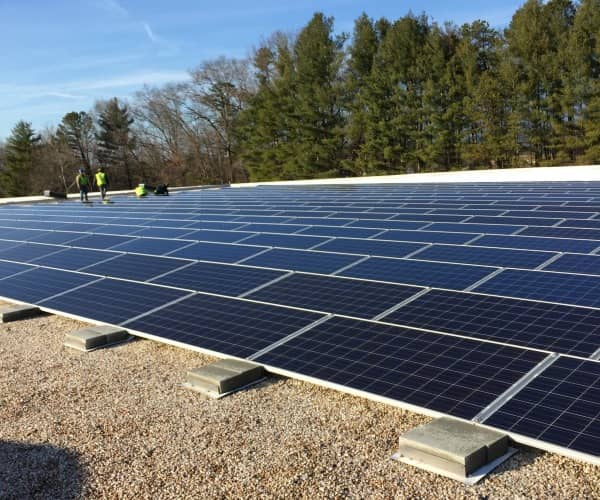 Georgia-based Radiance Solar has completed a solar energy system for Wilsonart's facility in Fletcher, N.C.
The roof- and ground-mount system incorporates 2,916 Canadian Solar 305 W modules. GameChange provided the rooftop mounting segment and Cantsink supplied the ground mounts. The project also features 27 Solectria 28 kW inverters.
The Fletcher solar installation is expected to produce approximately 1.25 GWh of electricity per year. The project qualifies for Duke Energy Progress' net-metering program and North Carolina's solar tax credit.
Wilsonart, a manufacturer of decorative surfaces for builders, has a company-wide initiative to improve sustainability and reduce carbon emissions.
"As a mature, reliable technology, solar energy helps us meet three objectives: update our infrastructure to maintain our competitiveness in the global economy; protect the health and beauty of the environments where we do business; and save on our energy costs for the next 20 to 30 years," says Tim O'Brien, Wilsonart's president and CEO.