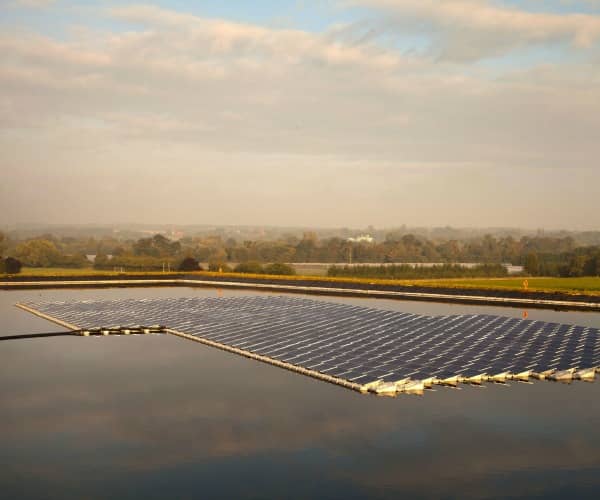 Norway-based REC Group has completed a series of tests to demonstrate that its solar panels are suitable for deployment in floating solar installations.
In partnership with France-based Ciel et Terre, which makes Hydrelio pontoons, REC is seeking to offer its modules for solar projects on bodies of fresh water in the U.S., Mexico and other countries.
According to REC Group, a wide range of sites are suitable, including wastewater ponds at water treatment facilities and chemical plants, irrigation storage ponds at farms or vineyards, quarry lakes and large storage reservoirs behind dams. In drought-impacted areas such as California, the sun-blocking shade provided by floating solar arrays can significantly reduce water evaporation. The shading effect also hinders photosynthesis in the water and, therefore, results in less algae growth on the ponds themselves.
Floating photovoltaic systems experience different dynamic stresses compared to those encountered by standard ground-mounted installations. REC Group says it has performed a battery of component and panel evaluations in real and simulated floating conditions incorporating salt spray, panel vibration, immersion and ultraviolet exposure.
Arndt Lutz, senior vice president of REC Group and managing director of its North American business, says the tests enable the company to offer performance guarantees and should help build confidence in the technology. 'For many investors, solar installations on water surfaces are uncharted territory, and there are very few projects worldwide to serve as benchmarks,' he says.