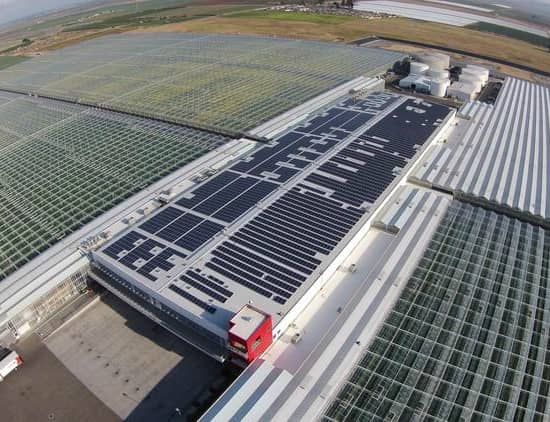 REC Solar has interconnected a 1 MW solar energy system for Windset Farms in Santa Barbara County, Calif.
REC Solar installed the 4,032-panel array on the roof of the farm's shipping and packing building. The system was designed to maximize energy production and offset consumption when utility electricity rates are highest.
The roof-mounted array features a custom racking system that combines flush-mounted panels on the western roof face and southern-tilted panels on the eastern roof face to optimize sun exposure. The racking system does not penetrate the roof.
The family-run, 128-acre facility grows many varieties of tomatoes and cucumbers for leading national retailers.
'REC Solar helped us overcome some unique construction challenges, like high winds and site access restrictions,' says David Wesley, director of projects at Windset Farms.