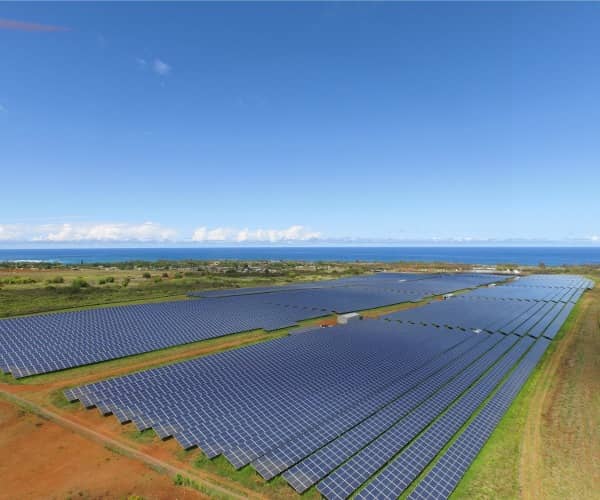 REC Solar has completed the interconnection of a 14.5 MW solar array for the Kauai Island Utility Cooperative (KIUC) in Anahola, Hawaii.
The 60-acre photovoltaic system will generate 20% of the island of Kauai's annual energy needs during the daylight hours. The installation is coupled with a 6 MW lithium-ion battery system designed to smooth the integration of solar power on the grid.
KIUC used project capital from the U.S. Department of Agriculture's Rural Utilities Service to finance the Anahola project.
The array is the second system that REC Solar has developed on Kauai. Additional REC Solar projects in Hawaii include the W.M. Keck Observatory, Turtle Bay Resort, the Waimea Wastewater Treatment Plant and the West Hawaii Civic Center. Most recently, REC Solar installed its fifth ground-mount solar energy system for Dole Plantation on Oahu.
By generating clean energy on the island, KIUC says it will decrease fossil fuel imports from the mainland and save nearly $250,000 a month on operating costs.
'Hawaii is at the forefront of the electric grid transformation, and solar energy is in the driver's seat," says Al Bucknam, CEO of REC Solar.