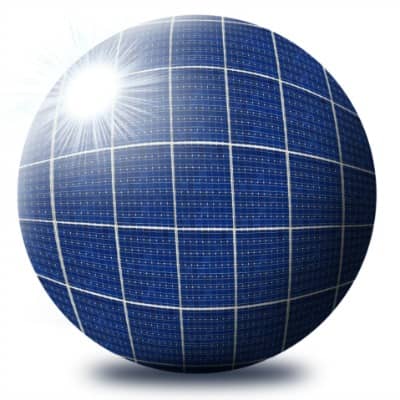 According to a report from NPD Solarbuzz, solar photovoltaic demand from China and Japan during the second half of this year is forecast to reach 9 GW, representing an increase of 100% compared to the first half of the year and 70% compared to the second half of 2012.
Overall, PV demand from the Asia Pacific (APAC) region will exceed 16 GW during this year, up 90% from 2012, and will account for over 40% of global PV demand this year, according to NPD Solarbuzz.
'The record level of PV shipments to China and Japan coincides with corporate margins returning to positive territory and the final shakeout phase of uncompetitive manufacturers nearing completion,' says Finlay Colville, vice president at NPD Solarbuzz. 'Having entered 2013 with a highly cautious outlook, tier-one suppliers are poised to exit the year with restored confidence, ahead of optimistic shipment and margin guidance for 2014.'
NDP Solarbuzz forecasts that China will become the top country for PV deployment this year. During the second quarter of this year, rooftop installation demand in China exceeded ground-mount installations for the first time, stimulated by government plans to develop the distributed generation segment. However, as bottlenecks related to project financing and grid accessibility for solar farms are resolved, the report says the send half of the year will see strong ground-mount deployment from China Power Investment, China Guangdong Nuclear, Three Gorges Group and other utility developers.
Japan continues to be the most active PV market, with growth of 150%Â this year compared to 2012. NDP Solarbuzz forecasts that Japan will have over 5 GW in the pipeline for installations before the end of the year. The report says PV demand in Japan during the second half of the year will be driven by the commercial and utility segments with 65% market share, in contrast to the second half of 2012Â when the residential segment accounted for over 75% of demand.
Within the other key APAC markets, NDP Solarbuzz says PV demand is being affected by policy disruptions. India is subject to delays in Phase II of the National Solar Mission, the ongoing anti-dumping case and the prospect of reduced feed-in tariff (FIT) payments. Within Australia, forthcoming elections and uncertainty over the future of the carbon tax and the Renewable Energy Target are also hindering growth.
While China and Japan are currently fueling project pipelines, demand from the APAC region remains highly dependent on Chinese and Japanese FITs, NDP Solarbuzz says. In Japan, the market is also showing signs of strain: Module shortages have been reported and developers are being forced into remote geographic areas.
'End-market growth in China and Japan has become essential to support domestic manufacturers and project developers in addition to contributing to renewable targets,' Colville says. 'However, we do not yet know how far the subsidies will be reduced during 2014 or how much capacity can be added before market caps on annual PV installations will become necessary.'